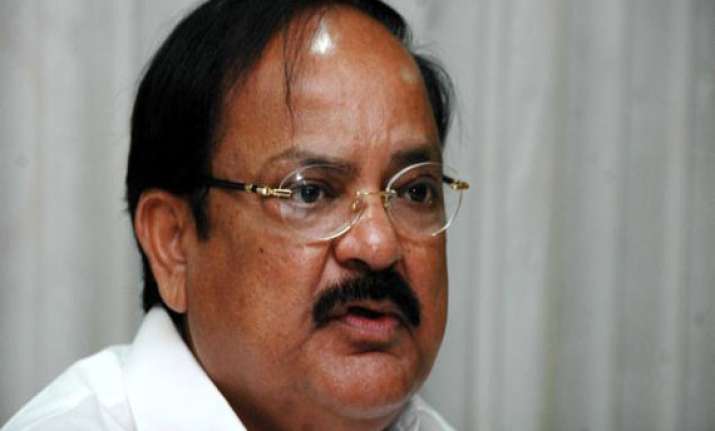 Jamshedpur: Predicting that BJP will win maximum seats in the Lok Sabha elections, senior leader M Venkaiah Naidu today said the party will win 250 plus seats on its own and around 300 with its allies.
Addressing a public meeting in favour of BJP candidate from Jamshedpur seat Bidyut Baran Mahato, Naidu claimed that the mood in the country was in favour of BJP.
"In the history of BJP, the party will win maximum seats in the polls," he said. Accusing UPA of "failing" to deliver on all fronts during its 10 year-rule, the former BJP president said Congress was only targeting BJP prime ministerial candidate Narendra Modi as it did not have any issue to highlight in the poll.
Referring to the governments that had been led by H D Deve Gowda, I K Gujral, V P Singh and Chandrashekhar, theformer BJP president claimed the third alternative is  a "failed experiment" in the country.
Asked whether Aam Aadmi Party would have any impact in the poll, Naidu said it will not and described Congress as its parent body. "Aap ka Baap Congress hai," he said. On the release of BJP's manifesto, Naidu said: "There is no controversy and it (manifesto) will be released tomorrow."