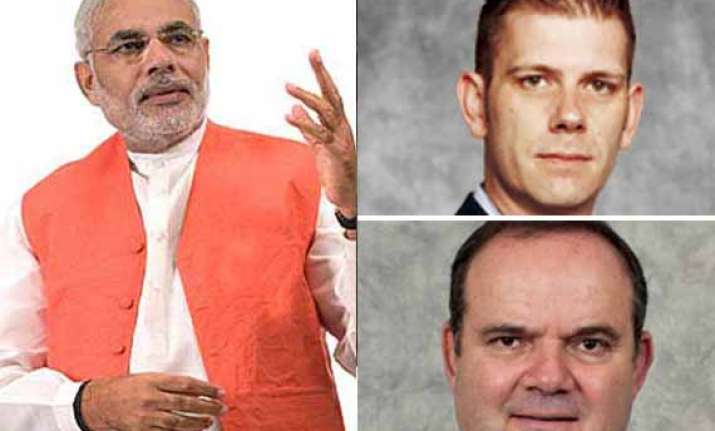 New Delhi: Narendra Modi is today the most trending person on Indian political landscape. No political discussion can be complete without a discussion on Modi's prime ministerial candidature.
All political surveys are predicting Narendra Modi's emergence as the most preferred PM candidate in upcoming general elections.
Today Modi's popularity has transcended all barriers of caste, creed and religion.
Muslim community is obviously not very comfortable with the idea of'Modi as PM' but the bitterness for Modi is subsiding in the community compared to what it was a few months back.
From a 'pariah' politician, Modi today is the flavor of the election season. Even his political opponents like Ram Vilas Paswan have no hesitation now in joining hands with Modi. Apart from Modi, Udit Raj, the renowned Dalit philosopher and Randas Athavale of RPI have also joined hands with Modi.
The question is how did it happen? Is it just a normal political development or Modi has achieved this feat through a well-crafted strategy? And if this is a result of an astute  political strategy then who executed it with perfection?
The fact is that Modi has a team that works assiduously for him and has been behind the blitzkrieg on Modi that we have seen in media in recent times.
It's time to know who all are there in Modi's team.
Let's have a look at Team Modi: