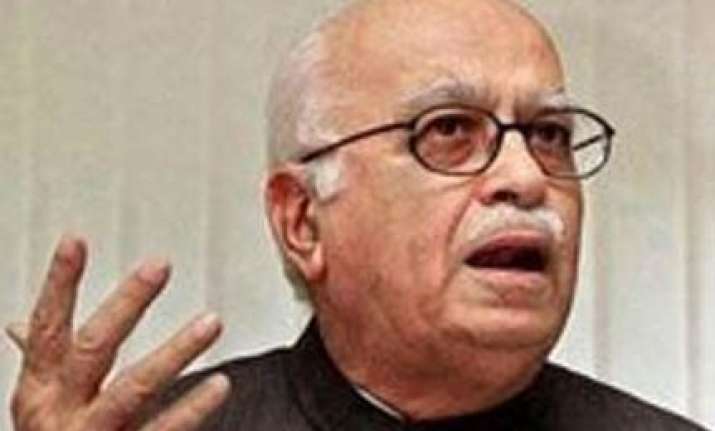 New Delhi: BJP Parliamentary Party chief L K Advani on Tuesday asked his party MPs to donate Rs 10,000 from their salary for providing relief to victims of flash floods in Leh and suggested that the MPLAD funds be diverted for rehabilitation and rebuilding of the region.
"In the BJP Parliamentary Party meeting today, Advani suggested that all MPs should give Rs 10,000 from their salary to Sangh Parivar's Sewa Bharti which is active in providing relief to the people affected by flash floods in Leh," Deputy Leader of BJP in Rajya Sabha S S Ahluwalia said.
The money will be collected by the party and sent to Sewa Bharti soon, he said.
Advani has also suggested that the party take up the issue of diverting MP Local Area Development Fund (MPLAD) of Parliamentarians to Ladakh as was done in the cases of Bhuj earthquake, the 2004 Tsunami and Kosi floods in Bihar.
"We will take up this issue through Lok Sabha Speaker and Rajya Sabha Chairman in both Houses of Parliament for diverting funds of members for Leh flash floods," Ahluwalia said.
Leader of Opposition in Lok Sabha Sushma Swaraj told party MPs during the meeting that stitched clothes, utensils and other necessary items should be sent to the victims of the floods.
Several labourers from Chhattisgarh, who were working in the region, are reported missing while seven were found dead following the floods, the party said. Chhattisgarh Chief Minister Raman Singh has promised all help to bring the survivors back to their home state and provide relief to the families of the dead.
 The meeting also discussed the destruction in the region and expressed concern at the washing away of villages and the Dalai Lama's palace. PTI