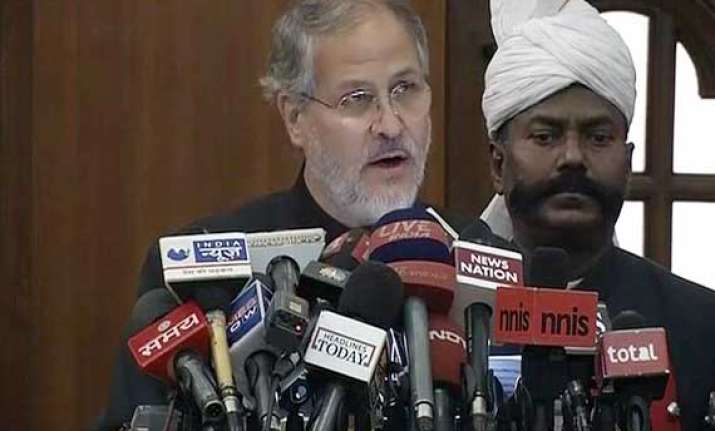 New Delhi: Aam Aadmi Party today demanded a probe into the alleged "leak" of a communication on Janlokpal bill from the Solicitor General to the Lt Governor, whom it accused of acting like a "Congress agent".
"Anything that has gone to Lt Governor, it has become public through the media. Lt Governor Najeeb Jung is acting an agent of the Congress and he is trying to malign the image of the Aam Aadmi Party (AAP) government," party spokesperson Ashutosh said.
He said that this was not the first time that the information was leaked from the LG's office and also demanded that the matter be investigated.
"This is not the first time that a confidential communication with delhi Lg Jung is leaked !! Is his office involved in leak !!!
"How and why confidential letter between LG Jung and solicitor General was leaked ?? Who has leaked ?? It should be investigated ???" the journalist-turned-politician tweeted.