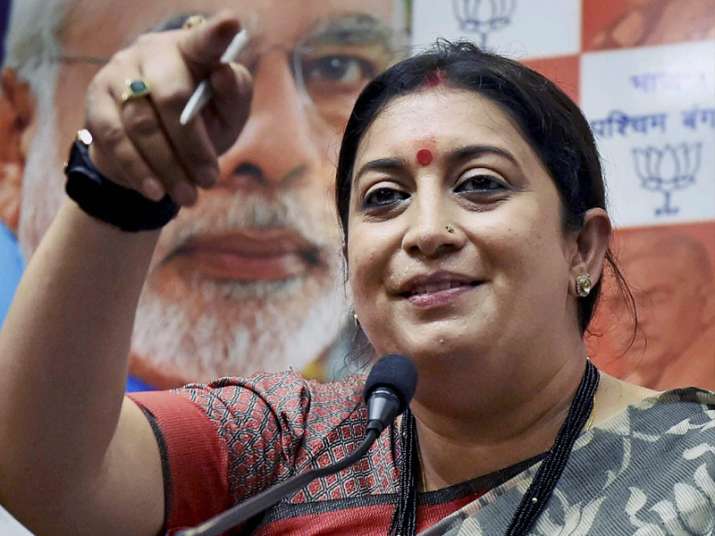 Senior BJP leader and Union minister Smriti Irani has dared West Bengal Chief Minister Trinamool Congress to make her stand clear on the issue of triple talaq.
Irani, who was in Kolkata yesterday to attend a party meet, slammed Banerjee for maintaining silence on the controversial issue, saying 'she would love to hear about her stand on this Islamic practice'. 
"It is interesting that I am addressing the press in the state headed by a female Chief Minister. She talks about justice for all. I would love to hear about what Mamata di has to say about triple talaq," the Union Textiles Minister said.
Banerjee has so far not spelt out her stand on the issue. However, she has been accusing the ruling BJP-led NDA government of raising the issue to gain pollical mileage ahead of 2019 general elections.
Last week, Union Law Minister Ravi Shankar Prasad had dared Banerjee to come clear on the issue of triple talaq.
"It is said that after Uttar Pradesh, the maximum number of women affected by triple talaq is in West Bengal. What have you (Mamata) got to say about these victims of triple talaq," Prasad had said.
The issue of triple talaq has triggered a massive political debate with the ruling coalition opposing the age old practice in the Supreme Court which will begin hearing on pleas challenging its constitutional validity from next month.
Other opposition parties have sided with Muslim organisations opposing the ban on triple talaq.