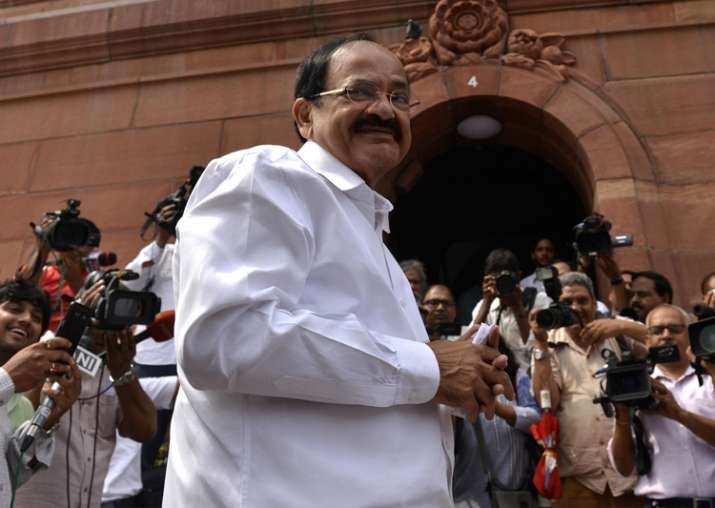 NDA's vice presidential nominee Venkaiah Naidu outclassed Opposition moninee Gopalkrishna Gandhi to become the 13th Vice-President of India. Out of the 716 valid votes, Naidu got 516 votes whereas Gandhi received the support of just 244 members. Of the total 771 votes polled, 11 were found to be invalid. 
Naidu secured 516 votes against the pledged support of around 495 as nearly two dozen MPs of Opposition defied their leadership and cross-voted in NDA's favour taking the victory margin to 272 – the largest in the last 30 years.
While votes of 11 MPs were declared invalid, fourteen MPs of different parties did not vote, including four TMC MPs, two of BJP, two each of Congress and IUML and some others, including one NCP and one PMK MP.
What should cause concern among the opposition, including the Congress, the Left and the TMC, is that their candidate Gopalkrishna Gandhi got only 19 votes more than their presidential nominee Meira Kumar even though 40 more MPs had pledged support to him. 
Kumar had received votes of 225 MPs, while Gandhi was supported by 244. President Ram Nath Kovind had received support of 522 MPs. 
The BJD, which has 28 members in Parliament, and the JD (U) with 12 MPs had switched over to the opposition camp after supporting the NDA in the presidential poll. 
Despite desertion by 40 MPs, the NDA's vote count went down by only six, underlining major cross-voting in its favour. 
Polling officials said this was the highest turnout in the vice-presidential election. Before it, the highest number of votes in the poll was 759 in 2002 when BJP candidate Bhairon Singh Shekhawat had won the election. 
Naidu will take oath of office on August 11. The term of incumbent Hamid Ansari, who held the position for two consecutive terms during 2007-2017, will end on August 10. With Ansari, who was a UPA nominee, demitting office, Congress has lost a significant perch in the Rajya Sabha. Naidu's election marks the current ascendancy of BJP and its allies.
The votes polled and the margin are particularly satisfying for BJP managers as unlike in the presidential poll, the party did not have the support of BJD and JD(U), but Naidu still ended up with surplus votes. Naidu's win was immediately hailed by PM Narendra Modi and BJP president Amit Shah and other senior BJP members.