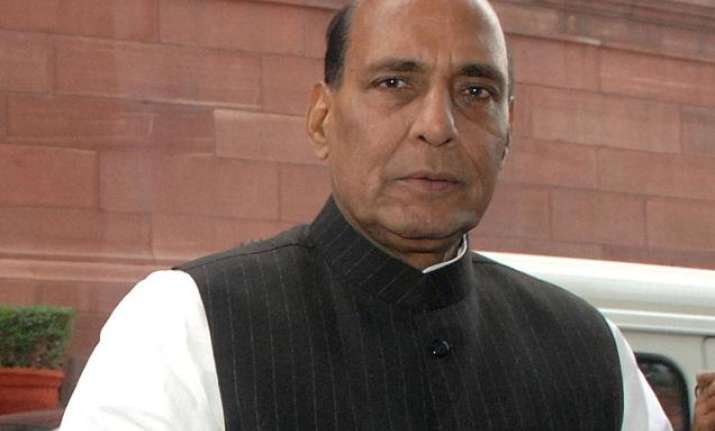 New Delhi: The government today gave the nod for the issuance of an ordinance that seeks to authorise government expenditure in Uttarakhand from April 1 in view of President's Rule in the hill state.
A union cabinet meeting presided over by Home Minister Rajnath Singh in the absence of Prime Minister Narendra Modi took a decision in this regard.
"The cabinet met and recommended issuance of an ordinance, for further consideration of the president in view of the situation in Uttarakhand. On March 18, the budget could not be passed by the state assembly," Telecom Minister Ravi Shankar Prasad later told reporters. 
The cabinet also gave approval for the issuance of another ordinance for making changes in the Enemy Property Act.
On the Uttarakhand ordinance, Prasad said that in the "absence" of an appropriation bill in the state, "no withdrawal can be done as far as the Uttarakhand government is concerned from the Consolidated Fund of the state".
The cabinet, therefore, recommended an appropriation ordinance, so that withdrawal of money for expenditure can be done, the minister said.
The budget session of parliament was prorogued on Tuesday evening to enable the government to promulgate an ordinance with regard to Uttarakhand, official sources said.
The union cabinet's committee on parliamentary affairs had on Tuesday recommended prorogation of the Rajya Sabha to enable the government to issue the ordinance.
Notably, the state Appropriation Bill was, however, declared as "passed" by the Uttarakhand assembly speaker, a claim contested by Congress rebel legislators and the Bharatiya Janata Party in the assembly. 
Union Finance Minister Arun Jaitley also called it a "failed bill".
The first part of the budget session of parliament that began on February 23 ended on March 16. It was slated to meet again in the later part of April. 
Sources said with only two days left for 2015-16 fiscal to end and the next financial year to begin, there was no time to pass the Uttarakhand state budget in parliament. 
Moreover, as the assembly is under suspended animation, the central government only had the ordinance route to meet the state government's expenditure needs from April 2016 onwards.
The ordinance for amendments to the Enemy Property Act was promulgated in January 2016. 
The Lok Sabha has passed a bill to replace the ordinance but the government could not get a Rajya Sabha nod. Thus, a new ordinance needs to be issued.