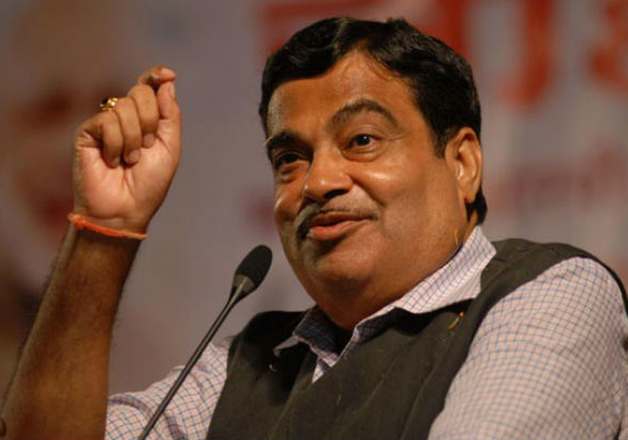 Union Transport Minister Nitin Gadkari today took a dig at Congress vice-president Rahul Gandhi saying 'he was working towards realising Mahatma Gandhi's intention to dissolve the grand old party after attaining Independence in 1947'.
"Mahatma Gandhi had a dream that the Congress should be dissolved after independence. He wanted Congress-Mukt Bharat. There are several of his disciples including Rahul Gandhi and other Congressmen who are now busy fulfilling his dream. The Congressmen in Goa by fighting amongst themselves are also contributing to it," Gadkari said.
"The beginning of fulfilment of the Mahatma's dream will happen from Goa during the 2017 Assembly polls (when Congress would be wiped out from the state)," Gadkari added.
He also said that the Aam Aadmi Party's (AAP) work in Goa will 'benefit' the ruling BJP during the upcoming Goa elections as they will eat into the vote bank of Congress.
"I wish AAP all the best. If AAP gets ten votes, they will eat into only two votes of us while eight would be that of Congress. I wish them (AAP) all the possible growth in the state," Gadkari, who held a series of meeting with BJP MLAs and workers in Goa, said.
Gadkari claimed that several Congress leaders in Goa are desperately trying to join BJP.
"There is large scale unhappiness in Congress. Some Goa leaders are trying to get in touch with me," he said.
"(Defence Minister) Manohar Parrikar and Parsekar will take decision on their proposal to join the party," he added.
Over the alliance with MGP, Gadkari said the party is all set to renew its alliance with Maharashtrawadi Gomantak Party (for the next Goa assembly polls), which is a like-minded party and has been a BJP's partner for the last five years. 
"We (BJP-MGP) have such a great relation. They are very positive towards forming an alliance. Their ideology is matching ours. The alliance will benefit both the parties," he said.
Gadkari said there is no difference of opinion between the BJP and MGP.
"Even if there are small differences, they would be sorted out during the talks," he said.
Goa will go to polls early next year. 
With PTI Inputs