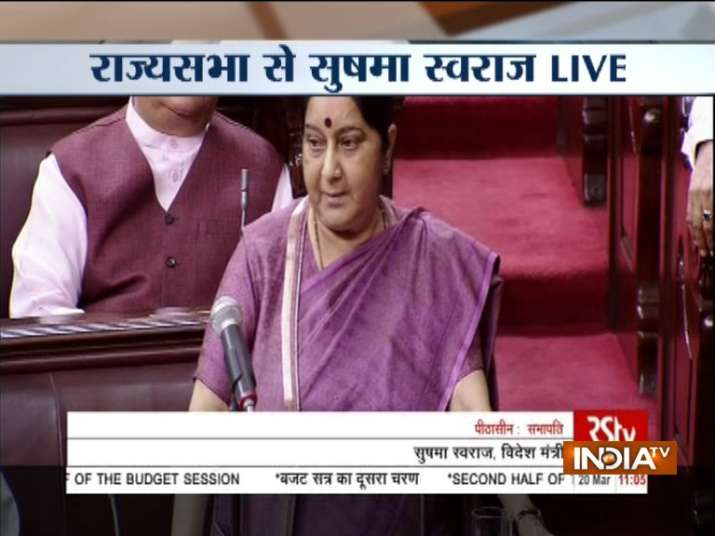 External Affairs Minister Sushma Swaraj on Tuesday said that 39 Indians who were kidnapped in Iraq's Mosul were killed by the Islamic State.
Addressing the Rajya Sabha, the External Affairs Minister said, all of them were construction workers, mostly from Punjab, and were employed by an Iraqi company in Mosul. They were taken hostage by Islamic State militants when they took control of the second largest city in Iraq in 2014. The workers were trying to leave Mosul when they were held hostage.
"Yesterday we got information that DNA samples of 38 people have matched and DNA of the 39th person has matched 70 per cent," Swaraj said.
"Mortal remains were sent to Baghdad. For verification of bodies DNA samples of relatives were sent there", Swaraj added. She further said that four state governments, Punjab, Himachal Pradesh, West Bengal and Bihar were also involved.
The minister added that the bodies were exhumed from mass graves and their identities confirmed by DNA tests.