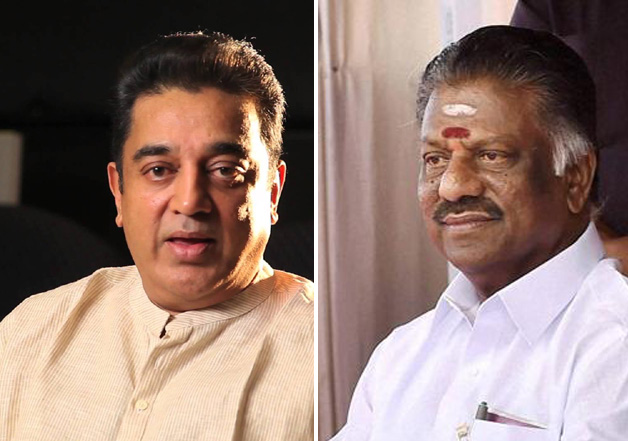 Veteran Tamil actor Kamal Hassan has said that O Panneerselvam should be allowed to continue as Tamil Nadu CM because he has not shown any signs of "damage or incompetence so far".
"Why not let Panneerselvam go on for some time? He has done his job fairly well, if the people do not like him, they have the mandate to throw him out of power," Kamal Hassan said on Wednesday.
Taking a dig at Sasikala for staking claim to the CM's post, Kamal Hassan said that  her friendship with late Jayalalithaa does not give her the boarding pass to the top post.
"Just sticking around with somebody for long enough does not make you qualify for the profession. I am a lawyer's son and that does not make me go and argue a case in the court. I am an actor and I am trained for that," he said.
"Now we have a choice. Mr Panneerselvam has not shown any signs of damage or incompetence. I don't know the qualifications of Sasikala and neither do the people of Tamil Nadu," he added. 
Earlier, Kamal Hassan had also asked fellow actor R Madhavan to start a discussion on the ongoing political crisis in Tamil Nadu.
"@ActorMadhavan Please. Talk on crisis in TN. We have a voice with decibel levels not conducive to bad politics, you can also disagree. But do it loud please," Kamal Hassan tweeted.