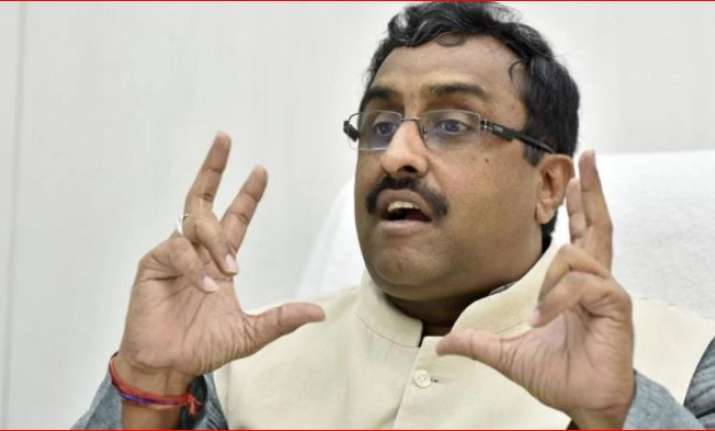 Senior BJP leader Ram Madhav on Wednesday said that Mizoram would be freed from the Congress' grip when the state goes to polls later this year.
Interestingly, Mizoram is the only state in the northeast where the BJP is yet to be in power.
Talking to media persons, Ram Madhav said that the saffron party was preparing its rank and file in Mizoram to face the upcoming polls and a massive election campaign would be launched from August, after the monsoon gets over.  
Responding to a question on whether the BJP would forge pre-poll alliance with regional parties as was done in other northeastern states, Ram Madhav said that the BJP has the North East Femocratic Alliance (NEDA), an alliance of all regional parties in the region, in which the Mizo National Front (MNF) is also a constituent. 
"Even as the NEDA is more of a 'development alliance', it can be an electoral alliance - which time will tell," he said. 
Former state chief minister and Meitei Nationalist Party (MNP) chief Zoramthanga had earlier held that his party would not forge any pre-poll alliance but face the election to the 40-member state legislature on its own.
(With PTI inputs)