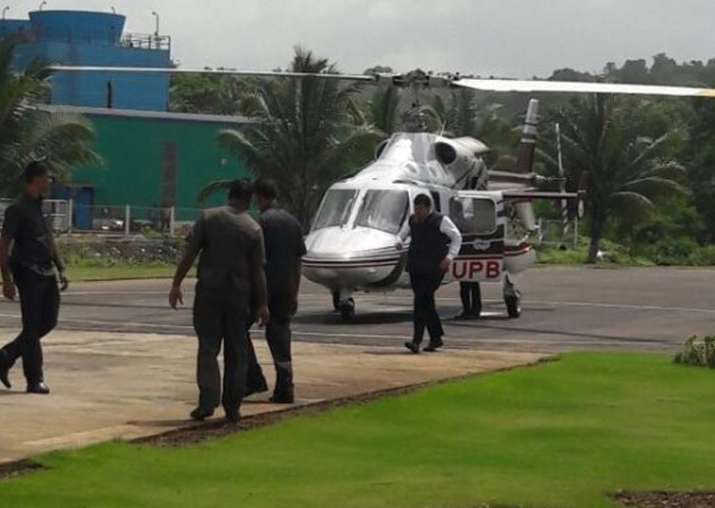 Maharashtra Chief Minister Devendra Fadnavis escaped another potential accident when his helicopter took off as he was boarding it on his return to Mumbai at a helipad in Alibaug this afternoon.
According to preliminary reports by officials, as Fadnavis was preparing to board the chopper, it sudden took off and its rotating wings came very close to his head. However, an alert security personnel lunged forward and helped the Chief Minister escape injury from the chopper's blades.
P Malikner, collector, in-charge, Raigad, confirmed that the helicopter took off for around 1-2 feet before Fadnavis could board it. The officials, Malikner said, surrounding the CM immediately rushed to his rescue and took him to a safer place.
"Later, when it settled down, the CM boarded it and left for Mumbai. He is safe and fine and there is nothing to worry about," he said, adding that as a part of the standard procedure, a chopper is kept ready to take off as soon as the CM boards it.
The Chief Minister was in Raigad for a private function of MLC Jayant Patil (Peasants and Workers' Party).
Earlier in May, Fadnavis had a narrow escape after a helicopter that he boarded for his return to Mumbai from Latur met with an accident and fell to the ground seconds after taking off. The CM was travelling with some other senior officials of the state. A technical fault was said to be the reason why the CM's helicopter failed to take off and fell to the ground metres above the ground.