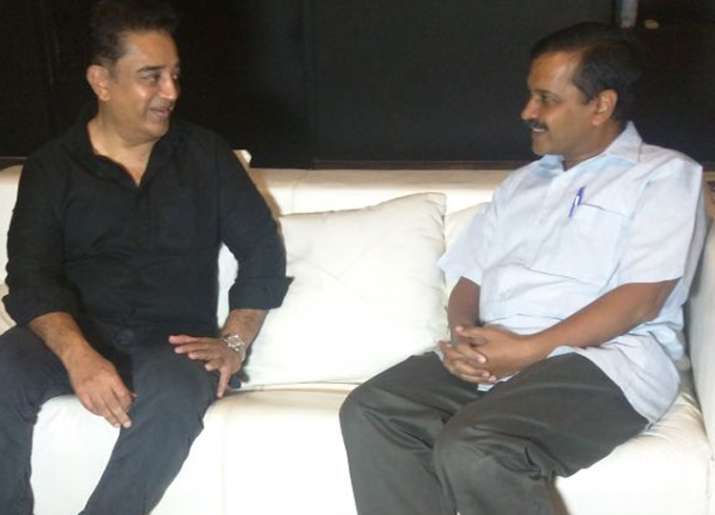 Aam Aadmi Party chief Arvind Kejriwal on Thursday met Tamil superstar Kamal Haasan amid buzz that the veteran actor might join politics soon. Kejriwal was received at the airport by Haasan's younger daughter Akshara. He met the actor at his office in Alwarpet here. 
Several issues including corruption came up for discussion during the meeting, they said. 
While Kamal Haasan lauded Kejriwal for his fight against communalism and corruption, Delhi CM exhorted the actor to join politics.
"We had a very good meeting, exchanged ideas on the situation in the country and Tamil Nadu. He (Kamal Haasan) should enter politics. We will continue to discuss and meet each other in future also," Kejriwal said. 
Lauding Kejriwal, Haasan said, "I am very happy that he (Arvind Kejriwal) is here, have discussed issues including corruption."
The meeting comes amid speculation that Haasan might join politics. 
Haasan has been critical of the AIADMK government in Tamil Nadu over various issues, including corruption, triggering sharp condemnation from some state ministers. 
He recently called on Kerala Chief Minister Pinarayi Vijayan in Thiruvananthapuram.