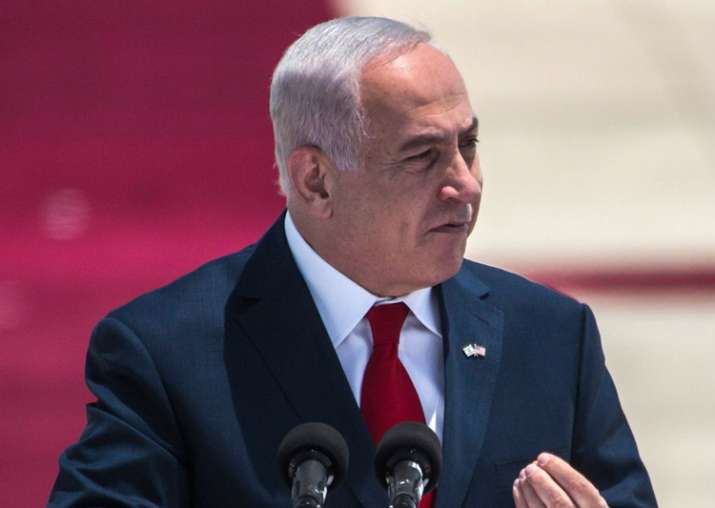 Israeli Prime Minister Benjamin Netanyahu is likely to pay a reciprocal visit to India by the year-end, a senior External Affairs Ministry official said today. Netanyahu's India visit will follow Prime Minister Narendra Modi's three-day tour of the Jewish state from July 4. Modi's visit will be the first by an Indian premier to Israel. 
"We are hoping that we will see the Israeli Prime Minister in India by end of the year," Amar Sinha, secretary (economic affairs), said. 
Israeli Prime Minister Ariel Sharon and President Ezer Weizman visited India in 2003 and 1997 respectively. Israeli President Reuven Rivlin had also paid a visit to India in November last year. Sinha, who retires tomorrow, was speaking at an event on '25 Years of India-Israel Relations' organised at the Vivekananda International Foundation. Daniel Carmon, Israeli envoy to India, was also present at the event. 
Elaborating on the major outcomes expected from Modi's visit, Sinha said India was looking at a "special partnership" in areas related to drinking water and conservation of water. He said the two sides were also creating a USD 40-million Research and Development fund for joint research that would be "practical and result oriented". 
Referring to Israel as a "reliable defence partner", Sinha said then Israeli Prime Minister Golda Meir had taken "only two minutes" to send weapons to India during the Indo-Pak war in 1971, 30 years before the two sides established formal diplomatic relations. 
"We are really looking at changing the nature of our relationship from being a buyer and seller's relationship to something that we can look at -- co-production, joint ventures and joint development of weapons system -- and make sure that Israeli companies participate in the Make in India programme," he said. 
"(Cooperation in the) homeland security is something that you don't talk about...there is huge cooperation in cyber security," Sinha added. 
Referring to India's relations with Arab countries and Israel, Sinha said there was a clear "de-hyphenation" in New Delhi's policy in the ties it maintained with individual nations. He added that Modi would not visit Palestine during his scheduled visit to Israel. 
"Our position on Israel and Palestine is very simple. We want both countries to exist and exist as peaceful neighbours," Sinha said. 
Carmon said relations between New Delhi and Tel Aviv were at a stage of normalisation, but after Modi's scheduled visit, it would lead to "more than normalisation" of ties. The ambassador added that Israel would soon open a consulate in the IT-city of Bengaluru. 
He, however, rued that there were no direct flights between India and Israel from North India. 
Carmon also emphasised that the two sides should give more incentives to businessmen and further liberalise the visa regime to boost trade worth USD 4 billion, excluding defence. 
He said on June 25, days before Modi's visit, the Netanyahu-led Cabinet adopted a resolution to take steps to upgrade bilateral relations and this move was "unprecedented".