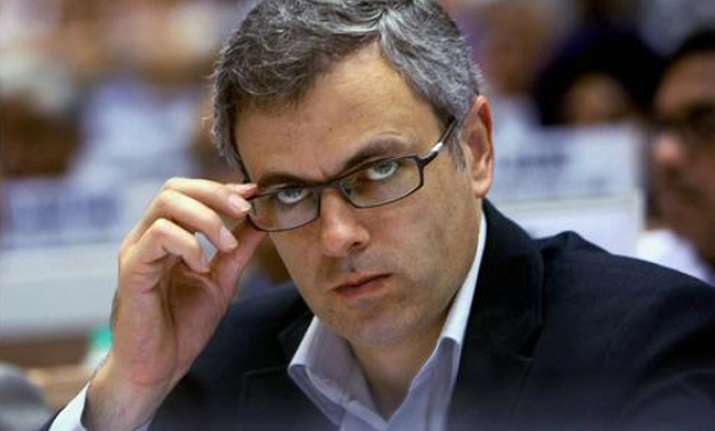 The separatist Hurriyat Conference today condemned former Jammu and Kashmir Chief Minister Omar Abdullah for criticising its chairman Chairman Mirwaiz Umar Farooq and accused his party of playing its "old tricks" of creating suspicion in the minds of people through personal attacks.

  

"Hurriyat strongly condemns Omar Abdullah for spreading lies and malicious propaganda against Mirwaiz, hiding behind his immature and opportunist spokesperson," Hurriyat said in a statement.

 

"Having been out of power for two years, they are desperate to get mileage out of the ongoing people's movement. His (Omar's) statements in last few months showing sympathy to the cause of people were out of a hope that he would get back on the chief minister's chair. Now these people are back to their old tricks of creating doubt and suspicion in the minds of people through personal attacks," the statement added. 
On Tuesday,  NC state spokesperson Junaid Azim Mattu, in a statement, had attacked Mirwaiz and said the party did not require sermons from someone "willing to break bread with intelligence officers in five star hotels in New Delhi". 

 

"Mirwaiz's proximity to the establishment and intelligence apparatus is a well-known fact. His numerous secret meetings with the high and mighty in New Delhi bely his moralistic press statements in Kashmir," Mattu had said.  
Hurriyat defended Mirwaiz, saying that he had met many people from various agencies in both India and Pakistan in a bid to find a solution to the Kashmir issue.  

The facts about these meetings in both countries is well known and has been widely reported in media, it added.

  

The separatists also said that the "brazen lie" that Mirwaiz "behind closed doors advocated converting LoC into a permanent border" is highly "deplorable and wretched".
(With PTI inputs)