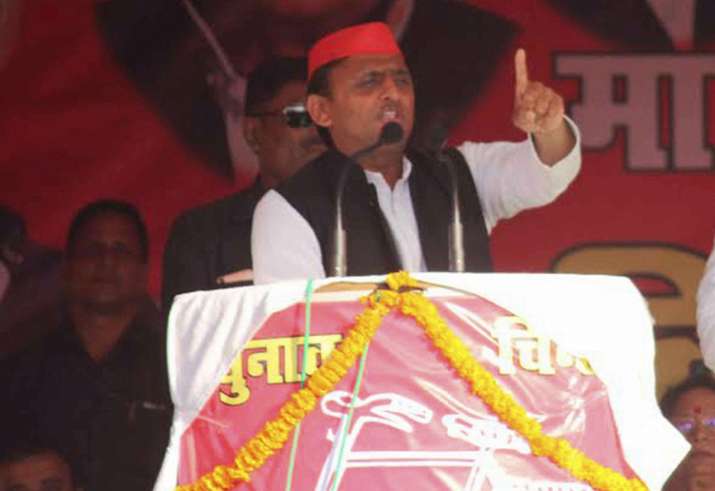 Heading into the last leg of Uttar Pradesh Assembly elections, Chief Minister Akhilesh Yadav today described Prime Minister Narendra Modi as "unique" for projecting the power supply issue as a Hindu-Muslim matter, keeping the issue alive. 
The Samajwadi Party national president also asked Modi to swap places with him if he did not like to stay in Delhi. 
"Our Prime Minister is unique...He has made power a Hindu and Muslim (issue) by alleging that our government used to supply more power during Ramzan than in Diwali and Holi. We have given the data which proved we did not discriminate," he said at an election rally in Jaunpur today. 
"PM ka mann Delhi me kam lag raha hai, UP me zyada. Agar aisa hai to humse kursi adla badli kar lein (If the PM does not like to stay in Delhi and likes UP more, he can swap places)." 
Describing his roadshow with Congress vice-president Rahul Gandhi in Varanasi a success, Akhilesh said the crowd and response there was overwhelming and he was confident that the people will support  the Samajwadi Party-Congress alliance. 
Raking the OROP issue, he charged Modi with "cheating" on the matter. 
"In the name of surgical strike our army was left to fight. A solution is yet to be reached. Everyone knows what it the situation of Kashmir...Such a PM was never seen by us," he said, cautioning people to beware of him. 
Charging that the Prime Minister was misleading farmers in the name of loan waiver, Akhilesh sought to know how much was written off in Maharashtra, Madhya Pradesh, Chhatisgarh and Jharkhand. "We had waived farmers' loan. If needed, we will waive their loans up to Rs 1 lakh," he said.
(With PTI inputs)