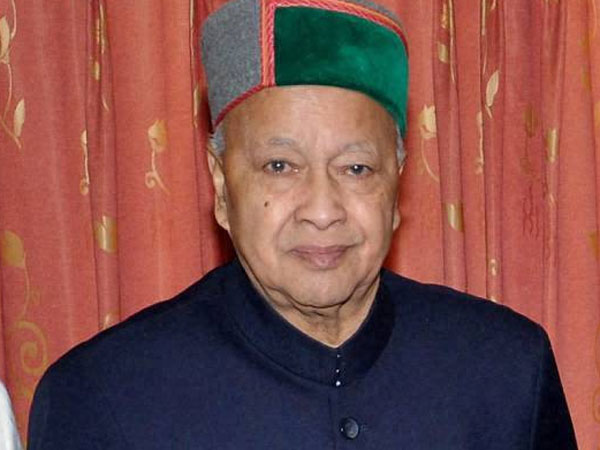 In a sensational disclosure, the Himachal Pradesh Chief Minister Virbhadra Singh on Tuesday informed the state Assembly that at least 27 out of 63 officers having doubtful integrity in various government departments in the state are holding sensitive posts.
Answering a question of BJP MLA Narinder Thakur during 'Question Hour', the Chief Minister added that some of these officers are functioning on sensitive posts as non-sensitive posts are not available in the cadre.  
He further disclosed that these officers are the ones against whom the criminal or departmental proceedings are pending in courts or at departmental level or who have been acquitted on technical grounds with reasonable suspicion on their integrity during trial. 
The reply said that two Food Safety Officers, including a woman, in Health Safety and Regulation department, 14 officers having doubtful integrity (some Senior Engineers, Executive Engineers and Assistant Engineers) in Himachal Pradesh States Electricity Board Limited (HPSEBL) have been given sensitive postings. 
Similarly, out of 12, four such officers in the Public Works Department are serving on sensitive posts.  Five Block Development Officers having doubtful integrity in Rural Development department and a Tehsildar in Revenue department are serving on sensitive posts. 
In reply to supplementary that why some officers are working sensitive posts when non-sensitive posts are available at the headquarters of HPSEB and pointed out that it was defiance of high court orders wherein it has been mentioned that officers of doubtful integrity cannot be posted on sensitive jobs, the chief minister said that the government would look into the matter. 
In reply to another question of Gulab Singh Thakur, Randhir Sharma, Ravinder Ravi, Suresh Kumar and Virender Kanwar (all BJP), the chief minister said the state government had received in-principle approval of 61 national highways announced by Union Ministry of Surface Transport and highways in September 2016, and of four more roads earlier this month.  
Singh said it was a long and cumbersome procedure to get final approval from the Centre and the state government is in the midst of completing formalities, including appointment of consultants for preparing Detailed Project Reports (DPRs).
(With PTI inputs)