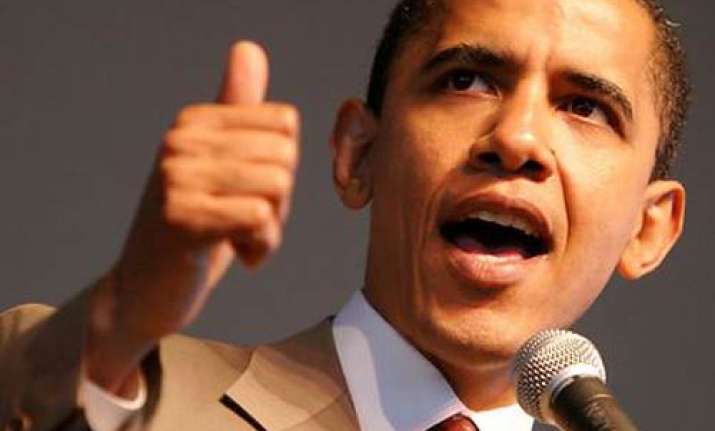 Mumbai, Nov 7 :  US President Barack Obama today expressed satisfaction that young people are much aware and focused about environment issues than his generation.
"Young people are much aware and focused about the environment issues. I have noticed this from Malia and Sasha and from today's presentation," he said.
Obama and his wife Michelle, who visited the Science Exhibition prepared by X standard students of Holy Name High School, were mighty impressed by the presentations made on issues of global warming, importance of wind energy and eco-friendly villages as well as rain water harvesting.
The school head boy Juzer Furniturewala told the US first couple that the students took one week to prepare the presentation.
"Very impressive. I must take tips of public speaking from you all," Obama told the students after listening attentively to them.
Obama also asked the students what solutions they have for clean energy and global warming. Juzer said they organise awareness programmes and hold afforestation rallies.
Looking at the media, he said, "Trees a day, keeps global warming away, in case you missed it." PTI