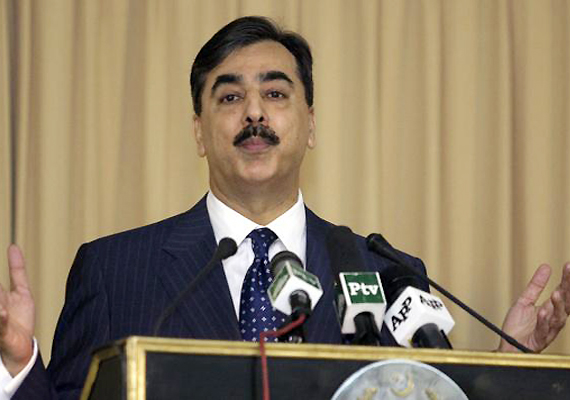 Islamabad, Mar 15: Virtually rejecting Pakistan Supreme Court's directive to reopen graft cases against the President, Prime Minister Yousuf Raza Gilani today said he would rather go to jail for committing contempt of court than violate the Constitution.

"If I write (to the Swiss authorities), then I violate the Constitution because parliament has given the President (Asif Ali Zardari) immunity in Pakistan and abroad.

"The punishment for violating the Constitution is mentioned in Article 6, which is the death sentence," Gilani told a gathering at Malsi in Bahawalpur district.

On the other hand, Gilani said, he had been charged with contempt for failing to act on the apex court's order and could face a six-month prison term.

"Tell me, should I violate the Constitution and write (to the Swiss authorities) and face the death sentence?...Which is better - a six- month jail term or the death sentence?" he asked.

Gilani raised the same issue while addressing students during a convocation at Bahawalpur Islamia University, and at both places the audience said he should face a six-month prison term.

His remarks marked an escalation in the standoff between the PPP-led government and the Supreme Court, which has been pushing the premier to revive cases of alleged money laundering against Zardari in Switzerland.

"I have already served five years in prison earlier and I can serve six more months. What difference does it make?" the premier told the gathering at Malsi.