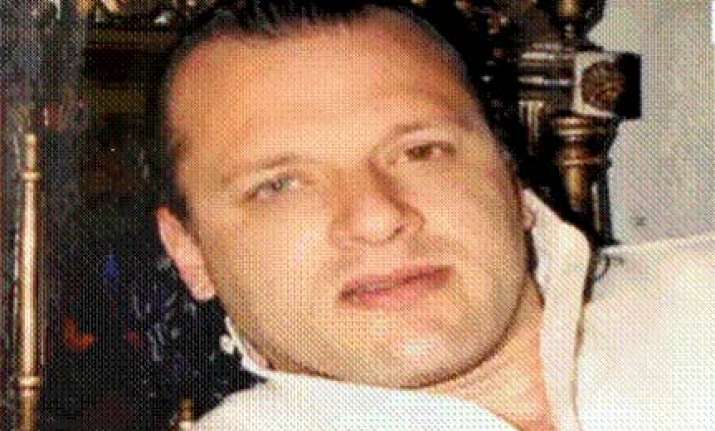 The US on Saturday  assured India that it can interrogate terror accused David Headley following which Home Minister P Chidambaram directed National Investigating Agency (NIA) to prepare the questions for him. 
Chidambaram also said that Headley has admitted to conspiring with Lashkar-e-Toiba members and to attending their camps which should now now "spur" Pakistan to take action against all the conspirators and bring them to justice. 
US Assistant Secretary of State Robert Blake told reporters here that Headley will not not be extradited to India or anywhere in the case under trial in Chicago but did not not rule out such a possibility on any  "future charges". 
He said "yes" to a question whether Indian investigators would be provided access to interrogate Headley who has entered into a plea bargaining with the US government on 12 counts of indictment including the conspiracy behind the 26/11 attacks in Mumbai. 
Meanwhile, US Attorney General and Head of the Department of Justice Eric Holder spoke to Chidambaram late last evening and clarified to him about a number of aspects concerning Headley's plea bargaining. 
"It is my understanding that India would be able to obtain access to Headley to question him in a properly-constituted judicial proceeding.  Such judicial proceeding could be pre-trial or during an inquiry or trial," the Home Minister said in a statement this morning. "It is also my understanding that Headley is obliged to cooperate fully and truthfully in such proceedings," he said.
Chidambaram said today he has directed NIA and other agencies concerned in the case to quickly prepare documents necessary to start a judicial proceeding in which Indian authorities could require Headley to answer questions and to testify. 
Replying to questions, Blake ruled out extradition of Headley to India, Pakistan or Denmark in the case filed against him in Chicago where he has entered into a plea bargaining agreement.
"But that does not not mean that some future date, some additional charges could not not be brought.  I do not not want to speculate much on the future charges, but at least on these charges he cannot be extradited," he said. 
Chidambaram said during the long conversation with him the US Attorney General  drew pointed attention to the portion under the Chapter "Cooperation" of the 35-page plea agreement where Headley agrees that, when directed by the United States Attorney s Office, he will fully and truthfully participate in any debriefings for the purpose of gathering intelligence or national security information. 
"Defendant (Headley) further agrees that, when directed by the United States Attorney s Office, he will fully and truthfully testify in any foreign judicial proceedings held in the United States by way of deposition, video conferencing or letters rogatory.  Defendant agrees to the postponement of his sentencing until after the conclusion of his cooperation."
He said there was another aspect of the "plea agreement"  which was of enormous significance as it "is the most damning indictment of the role played by certain persons in Pakistan.  
In his plea bargain agreement, Headley has admitted to conspiring with LeT members. He has admitted to meeting with and receiving instructions from them, attending training camps organised by the LeT on five separate occasions and to meeting in Pakistan with various co-conspirators including but not limited to LeT members. 
Headley has also admitted to being privy to the attacks planned in Mumbai and the despatch of a team of attackers by sea, Chidambaram said in the statement. 
He said  Pakistan was in a state of denial for many months after the attacks of 26/11. Thereafter, grudgingly and bowing to the pressure applied by India through the dossiers and otherwise, Pakistan initiated proceedings against a few of the persons involved in the conspiracy, even while key conspirators are still at large. 
"The plea agreement should spur Pakistan to take action against all the conspirators and bring them to justice. Nothing short of that will be acceptable to India or will satisfy world opinion," Chidambaram said. PTI