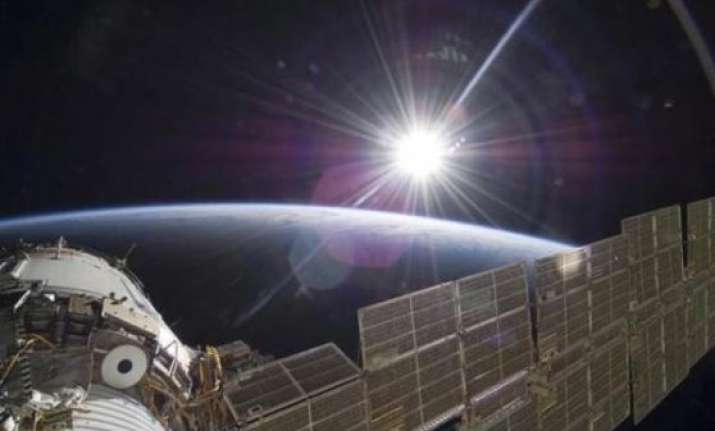 New York: A latest NASA video showing a spacewalk outside the International Space Station (ISS) has captured a blurry object behind an astronaut.
In a six-hour long spacewalk on October 7, astronauts Reid Wiseman of NASA and Alexander Gerst of the European Space Agency from Expedition 41 successfully relocated a failed cooling pump and conducted other equipment repairs and maintenance work outside the ISS.
The unidentified flying object was seen hovering for about five seconds where, just seconds earlier, no object could be spotted, media reports said.
NASA is yet to clarify on the mysterious object's appearance.
Completing the first of three Expedition 41 spacewalks, the first task for Wiseman and Gerst was to relocate a failed cooling pump to External Stowage Platform-2 (ESP-2) just outside the airlock of ISS.
A second US spacewalk is set for October 15 while the first Russian spacewalk of Expedition 41 is scheduled for October 22.