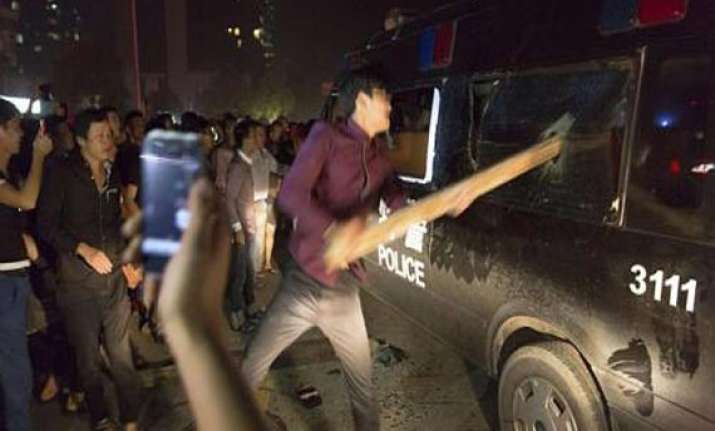 Beijing: Yuyao City, in Zhejiang province, China, was hit by heavy flooding following a typhoon last week.
Hundreds of thousands of people had to be evacuated from their homes after Typhoon.
According to reports, parts of the area, including Yuyao, saw up to 11 inches of rainfall in just 17 hours and were hit by extensive flooding.Around seven million people in the province were affected in total.
Now thousands of people are protesting against the government as they are angry over an allegedly botched response to the flooding and the slow restoration of services and an undisclosed number were arrested for "radical acts," including pelting police with bricks and flipping over government vehicles.
The threat of violence has prompted massive outlays for the police and other internal security measures, spending on which now exceeds the defense budget, the world's second largest after that of the U.S.