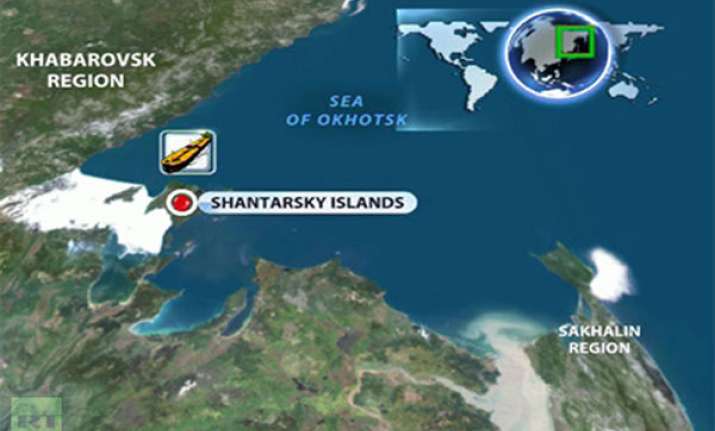 Moscow, Oct 31: A cargo ship carrying 700 tons of gold vanished off Russia's far east coast due to stormy weather on Sunday.
According to media reports, the vessel named Amurskaya, disappeared in the Sea of Okhotsk. The ship sent a distress call but the tanker which responded to the call for help found no trace of the vessel. 
Reports state that search and rescue efforts have been hampered by bad weather. Amurskaya was carrying gold worth $7.17 million.  
The cargo carrier Amurskoe disappeared in the Sea of Okhotsk while carrying 700 metric tons of gold ore.  
 According to experts quoted by RIA Novosti, each ton of ore contains an average of just six ounces of gold.  
With gold prices at $1,708 an ounce, the ships would presumably be carrying over $7.17 million worth of gold.
Three ships, an amphibious aircraft and a helicopter are undertaking search and rescue operations to find the eight crewmembers of the lost vessel.
­A sonar distress beacon was automatically activated near Feklistov Island in the Shantarsk Archipelago on Sunday, Russia's Emergency Ministry reported.