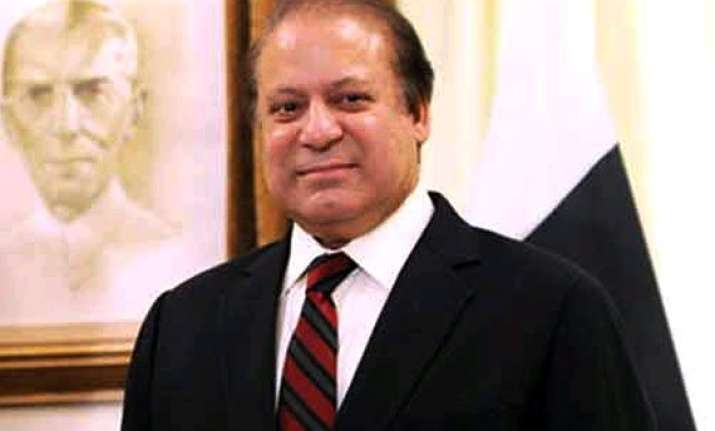 Islamabad: Under fire from Opposition leaders for not adequately responding to border crisis, Pakistan Prime Minister Nawaz Sharif has called a meeting of the National Security Committee tomorrow to discuss with top military and civilian leaders the current situation.
The Foreign Office said in a statement that the meeting will "discuss the recent ceasefire violations by India at the Line of Control and Working Boundary."
Sharif will preside over the meeting of Defence, Interior, Finance and Information Ministers and Advisor on National Security and Foreign Affairs with Chairman Joint Chiefs of Staff Committee, the three services chiefs and other senior officials.
India and Pakistan have been trading heavy mortar and gun fire along the international border and LoC since October 1.  While eight people died and 80 others, including nine security men, were injured in the firing by Pakistani troops in Jammu and Kashmir, Pakistan claims that its 12 nationals have been killed so far.
The decision to call the meeting has been taken after Sharif came under fire from Opposition leaders, including Pakistan Tehreek-i-Insaf chief Imran Khan and Parvez Ilahi of Pakistan Muslim League (Q), for not standing up to the alleged Indian "aggression" at the border.
The National Security Committee was set up by former military ruler Pervez Musharraf as National Security Council but it was renamed by the Sharif government.  It is a key consultative forum for civilian and military leaders to come together and discus different security issues facing the nation.