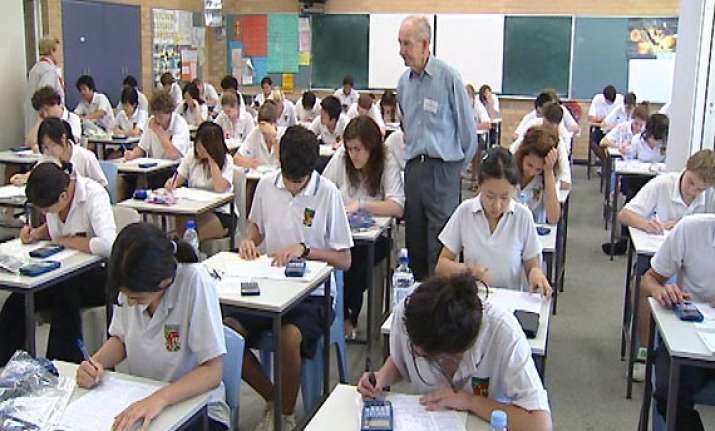 Melbourne, May 20: A vast untapped pool of skilled Indian migrants should be used to teach Hindi in Australian schools and universities, according to a report. 
The report by Melbourne-based think tank Australia India Institute (AII) argues for the inclusion of Hindi in Australia's school curriculum, saying it should be an essential part of the Commonwealth's Asia policy.  
Authored by well known Australian journalist Hamish McDonald, the report says hindi was included as one of the four priority languages in the government's Asia White Paper last year, along with Chinese, Japanese and Indonesian.  
"The prospect is for Hindi language teaching to grow organically out of existing programs, with an emphasis on quality rather than a quick rush for larger numbers," McDonald wrote.
"At school level, the Indian diaspora in Australia is likely to supply the initial demand for Hindi teaching and the supply of teachers as well."
McDonald wrote the Australian-Indian community with many native speakers with a high level of education, not necessarily in education, could "with the right training" be turned into excellent teachers.
But he wrote such a plan would be contingent on enough resources being put to the case, citing the removal of Korean from teaching programs in Australia, which showed "good intent is not enough".
The White Paper sets the ambitious target of giving all students access to one of these languages continuously throughout their schooling, presumably by the target date for general "Asia literacy" of 2025, the report said.  
In bid to facilitate the introduction of Hindi language teaching in schools, the report further suggested establishing a federal-state team to design a nationally accredited course for native speakers of Hindi who wish to become qualified language teachers, perhaps through a specialised diploma of education.
The team could also consider the introduction of new measures and incentives that facilitate the uptake of tuition in foreign languages in general by Australian high school students, it said.
Establishing an "Australia Bhavan [House]" in a north Indian city for Australian undergraduates to take Hindi courses and extending opportunities for Australian students to spend part of their course at Indian institutions were few other recommendations of the report.  The paper also suggested to re-balance Australia's diplomatic representation in India.
Establishing two Australian research bases in India, one in New Delhi for political-social-economic studies and the other in Bangalore for scientific and environmental collaboration, were also suggested.
It further asked state governments in Australia to fund a advertising campaign to remind its citizens of what benefits the foreign students and their families bring to the economy.