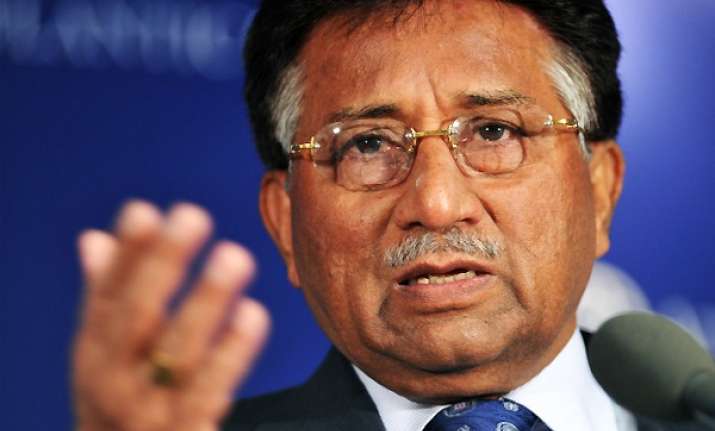 Islamabad, Apr 23: Pakistan's efforts to seek extradition of former military ruler Pervez Musharraf from Britain have hit a roadblock as the possibility of capital punishment has impeded an agreement between the two countries, a media report said today.
An extradition treaty between Pakistan and Britain "remains ambivalent" because the joint judicial team assigned to finalise the accord differed over the likelihood of the death sentence, officials of the Federal Investigation Agency (FIA) and the Foreign Ministry were quoted as saying by The Express Tribune.
"Capital punishment is the main hurdle now. It is difficult to bring back Musharraf without signing an extradition treaty with the UK," FIA prosecutor Muhammad Azhar Chaudhry said.
Chaudhry, who represents the FIA in cases related to Benazir Bhutto's assassination and the Mumbai attacks, said the British government had expressed reservations over the existence of the death penalty in Pakistan.
Musharraf is wanted by the Pakistani police on charges of negligence in providing security to former premier Benazir Bhutto, who was assassinated in 2007.
An anti-terrorism court has declared him a fugitive and issued a warrant for him.
The former President has been living in self-exile in London and Dubai since early 2009. He recently deferred plans to return to the country to lead his All Pakistan Muslim League party ahead of the 2013 election.
After the court issued a warrant, Pakistan requested Interpol to help bring back Musharraf to face trial, particularly in the cases related to the killing of Benazir Bhutto and Baloch leader Nawab Akbar Bugti.
Interpol is expected to respond to Pakistan's request in two to three weeks.