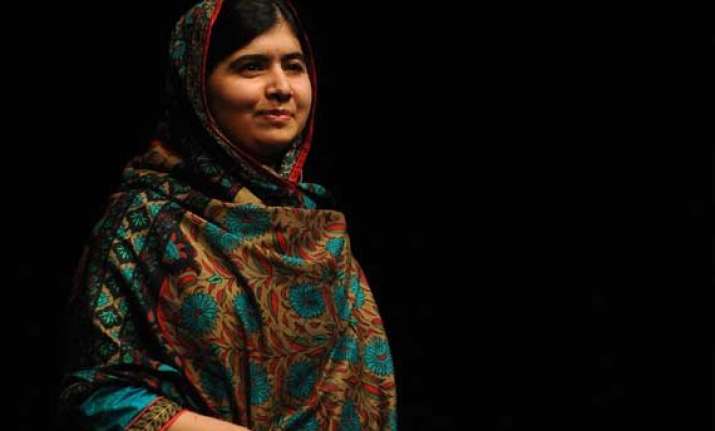 She's just 17, and already has a Nobel Peace prize in her name, the world needs no introduction of Malala Yousafzai, the 'Girl Who Survived Taliban'.
This young pretty girl hailing from Pakistan created history for being the youngest winner of the prestigious Nobel Peace Prize.
Currently living in Birmingham with her parents and siblings, Malala is now happy to resume her studies and is trying to pave way for others too.
This brave young girl is already a popular name in every household around the globe. Malala had to move away from her motherland after Taliban tried killing her by sending one of their men to shoot her, while she was in her school bus.
Malala is widely appreciated for voicing her stand on advocacy of basic human rights for women and their education.
She might be younger amid other Nobel Prize winners, but in her acceptance speech, which aired live from Birmingham, UK, Malala clearly showed signs of a mature individual.
The best thing about her speech was, where she explained the way she was made aware of her Nobel Prize win by her teacher, while in school.  
She spoke confidently about her objectives (to work more ardently towards basic human rights form women) that starts from now on.
Also Malala expressed how proud she is to share this award with the most deserving Mr. Kailash Satyarthi from India.
Malala also brilliantly spoke about how she believes this award would bring two nations together in a good way.
You have got to watch this video...