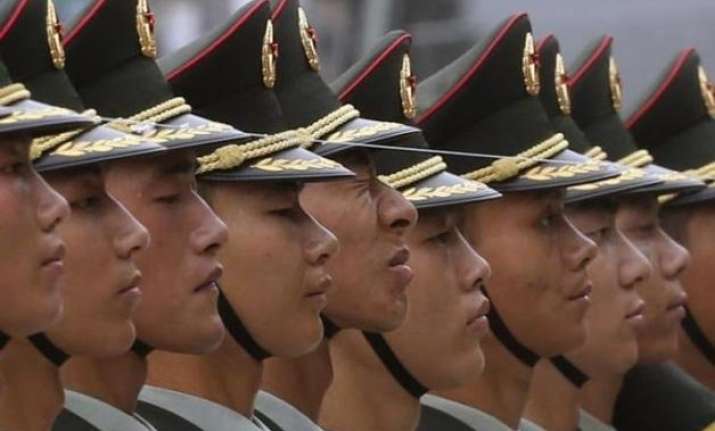 Beijing: India need not worry about China's military expansion in the Maldives under its new law allowing foreigners to own land as the communist nation has no policy to build overseas naval bases but its firms may take up land for commercial use, state-run media reported on Saturday.
The Maldives ratified legislation to allow foreigners with investment of more than a billion to own land within a specified site, on condition that at least 70 per cent of the area they develop is reclaimed from the sea.
In view of the Maldives government assurance to keep the Indian Ocean a demilitarised zone, India need not worry about Chinese military expansion, state-run China Daily reported today, quoting officials.
Maldives President Abdulla Yameen has dismissed concerns over possible foreign military expansion under the amendment, assuring India and other neighbours that his government would keep the Indian Ocean a demilitarised zone.
China did not own any military bases abroad, the daily said, citing a military official who released a white paper on the country's defence policy which at the same time spoke of a bigger role for Chinese navy in open seas far from its shores.
"The PLA Navy will gradually shift its focus from the sole strategy of offshore waters defence to the combined one of offshore waters defence and open seas protection," said the white paper released in May.
China earlier said the same about the USD 1.5 billion Colombo Port city project which is to be built on huge reclaimed land, but the docking of a Chinese submarine at the Colombo harbour last year ostensibly for refuelling evoked strong protests from India.
Sri Lanka's President Maithripala Sirisena has put the project on hold and is yet to give a green signal.
"As the Maldivian government has insisted it won't militarise the region, there is no need to be so sensitive about the news and immediately target China," Hu Shisheng, director of the Institute of South and Southeast Asian and Oceanian Studies at the China Institutes of Contemporary International Relations told the Daily.
"In my view, aside from diversifying the economy, the new policy can also bind the interests of foreign investors with that of the Maldives, which faces great challenges brought by climate change. There is no need for the Maldives to militarise the region," he said.
Fu Xiaoqiang, a scholar on South Asian studies at the institute, said Chinese investors and construction companies might benefit from the amendment, given China's advanced technology in land reclamation.
China is also the largest source of visitors to the Maldives.
"But that is about business," Fu said. "There is nothing wrong with countries developing their economy in a legal way."
Indian media have long questioned China's presence in the Indian Ocean, he said, adding: "They have to get used to it, as it will become normal with more and more Chinese enterprises going abroad," Fu said.