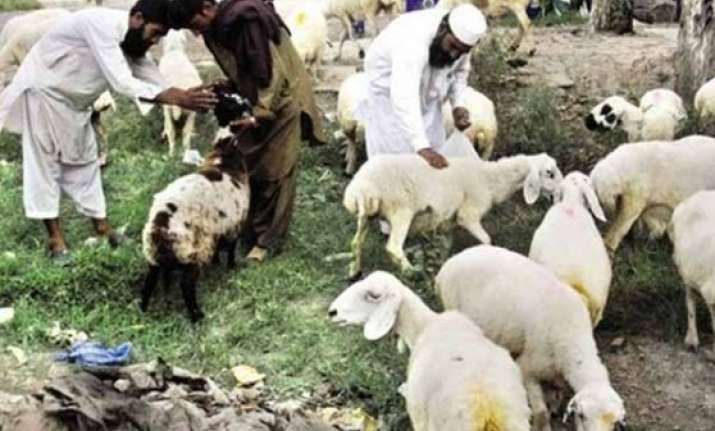 Faisalabad (Pakistan): Hundreds of thousands of animals were slaughtered on Eid-ul Azha in Faisalabad alone, leading to hygiene problems on the streets and public spaces, Amjad Ali Awan, managing director, Faisalabad Waste Management Company, said.
Awan said, the FWMC had prepared to remove 9,000 tonnes of animal waste and entrails soon after the Eid festival, but the amount of offal and waste went beyond the expected number.
He said, most of the people disposed of offal of slaughtered animals in public spaces. The FWMC had to arrange 400 handcarts an 200 additional waste bins but these were insufficient.
We could not distribute bags among the people because of financial constraints, Awan said. The offals were meant to be thrown at 18 temporary dumping sites, but the people did not listen to FWMC's advice.
Unmanaged disposal has led to a rise in number of rats, vultures, flies, crows, cats and dogs, and the dumping sites have become breeding grounds for diseases, he said.