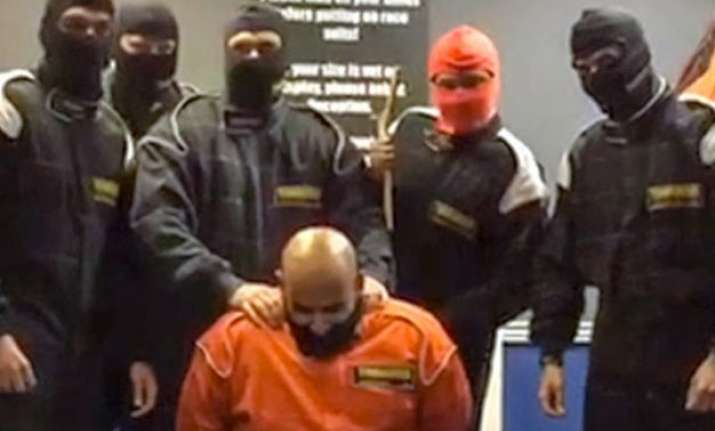 London: HSBC has fired six employees who staged a mock Islamic State group-style killing during a team-building exercise.
The Sun newspaper reported Tuesday the footage posted online showed five workers wearing overalls and balaclavas laughing as a South Asian colleague wearing an orange jumpsuit knelt at their feet.
One held a coat hanger as a pretend knife while another held the kneeling man by the shoulders. One employee then yells "Allahu Akbar!" — Arabic for "God is great" — a phrase often used before IS hostages are slain.
The banker playing the role of hostage is dressed in an orange jump suit and kneeling in front of the others with his head down, the same as some of the executed hostages. The other men are dressed in dark clothing with masks covering their faces. They give a whooping war cry and brandish what appears to be a coat hanger as if it's a knife, and then break up into laughter.
The UK employees filmed the video on an HSBC team-building day and published it on Instagram before deleting it, according to the Sun newspaper, which published screen shots of the clip.
HSBC says in a statement it had fired those involved in the "abhorrent" video as soon as the Sun brought it to their attention. The company apologized for any offense the video caused.
"We took the decision to sack the individuals involved," a spokesman for the bank said.
"This is an abhorrent video and HSBC would like to apologise for any offence caused."