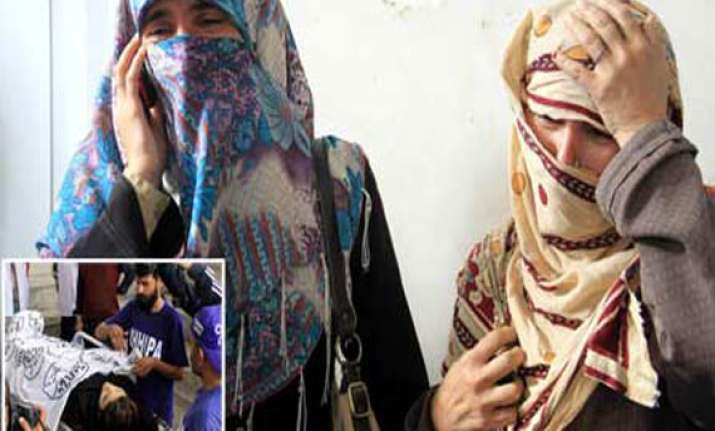 Islamabad, Dec 19:  Gunmen staged fresh attacks on UN-backed polio vaccination teams in Pakistan, killing two more polio workers and wounding six in the country's northwest today, a day after six health workers were gunned down in Karachi and Peshawar.
Teams involved in a nationwide anti-polio campaign were attacked at Peshawar, Charsadda and Nowshera in the restive Khyber-Pukhtunkhwa province, officials said.
A woman anti-polio campaign supervisor and her driver were killed when gunmen fired at their vehicle in Shabqadar area of Charsadda.
Five persons were injured in three separate attacks in Charsadda, Nowshera and Peshawar, State-run Radio Pakistan reported.
One volunteer was injured in an attack on a vaccination team in Daudzai area of Peshawar.
The injured worker was taken to a nearby hospital.
Gunmen riding motorcycles attacked anti-polio teams in Charsadda and Nowshera.
Gunmen warned female health workers in Charsadda that they would be killed in they continued with the anti-polio campaign, TV news channels reported.
Authorities in Khyber-Pakhtunkhwa have decided to press on with the anti-polio campaign despite the attacks, including one in Peshawar yesterday that killed a 14-year-old volunteer.
Yesterday, five female health workers were killed in attacks in Peshawar and Karachi.
A male health worker was shot dead in Karachi on Monday, taking the total number of those killed in the past two days to six.
The World Health Organisation and UNICEF yesterday said they would continue their anti-polio drive in Pakistan despite the killing of six vaccinators but urged the government and society to do its "utmost to protect health workers".
After yesterday's attacks, the Sindh Provincial government, of which Karachi is the capital, suspended the immunisation drive.
Pakistan is one of only three countries where polio remains endemic, the others being Afghanistan and Nigeria.
No group has claimed responsibility for the attacks on the anti-polio workers but the banned Pakistani Taliban have threatened vaccinators in the past.