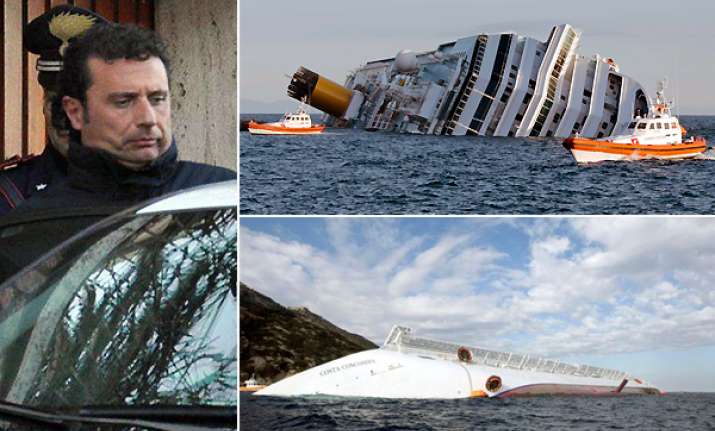 Rome, Jan 16: Rescuers raced against time and increasingly turbulent waters today in search of survivors from the capsized Costa Concordia cruise ship off the Tuscan coast, while prosecutors focused on the captain, who is accused of abandoning the ship well before passengers were safely evacuated.

A sixth body was discovered in the overturned vessel as the rescue mission entered its third day; 16 passengers and crew were still missing after the ship carrying 4,200 struck a reef off the island of Giglio.

The body of the male passenger was spotted in a corridor of the part of the Costa Concordia still above water, fire department spokesman Luca Cari said. The victim was wearing a life vest.

"We are still working to pull the body out of the ship," Cari told The Associated Press. "The sea conditions make it difficult to get into the ship."

The number of the missing was raised after relatives of two Sicilian women who had been listed among those safely evacuated after Friday night's grounding told authorities they not heard from them.

Giglio Mayor Sergio Ortelli said rescuers were in "one of the most important phases" as they sought those who may have found an air pocket.

The mission includes a risky inspection of the underwater half of the capsized ship. But, he conceded to Sky News 24, the chances of finding survivors was dwindling.

Rising turbulence led to concerns today that the ship— which has on board some 2,500 tonnes of fuel --  could become unstable, creating the threat of a possible environmental disaster on top of the human loss.

No leaks into the pristine waters have been reported so far, and a Dutch firm has been called in to help extract the fuel.