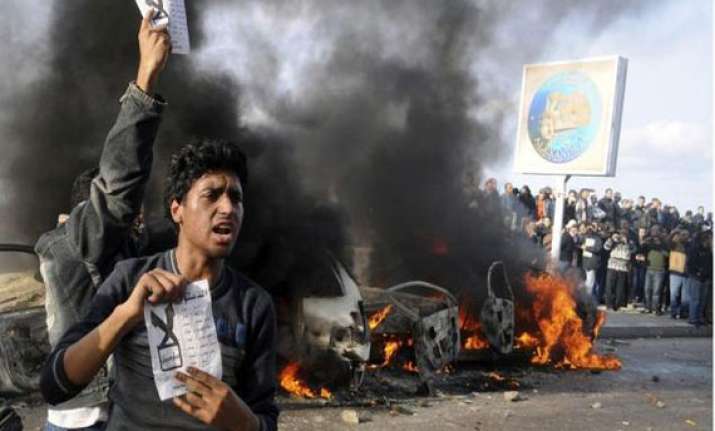 Alexandria, Egypt,Dec 21: Thousands of ultraconservative Islamists chanting "God is Great" have rallied in Egypt's second largest city, Alexandria, on the eve of the second leg of voting on Egypt's contentious constitution.
Security forces cordoned off streets leading to the Qaed Ibrahim mosque in the heart of the city on the Mediterranean coast, where thousands of Salafi Islamists staged a demonstration they called "the million-man rally to defend clerics and mosques."
The rally came in response to last week's violence, when well-known ultraconservative Salafi preacher Sheik Ahmed el-Mahalawi was trapped inside the mosque while his supporters battled opponents outside with swords and firebombs.
El-Mahalawi stirred anger with a sermon last Friday, when he denounced opponents of the Islamist-friendly constitution as "followers of heretics."
The referendum on the constitution is set for completion Saturday.