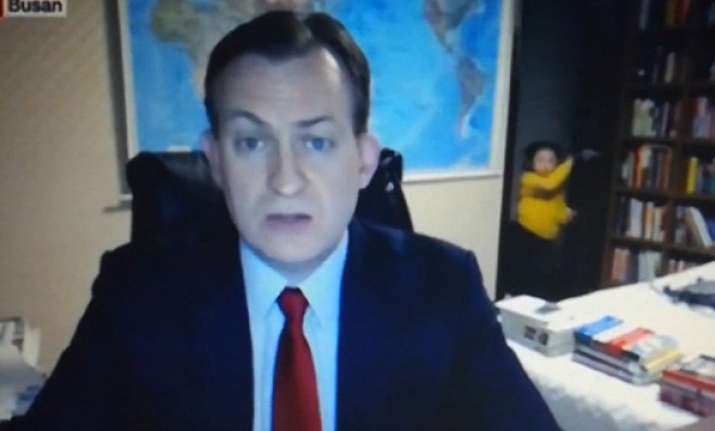 Working from home can have its own advantages, but not if you are a regular on television and have two kids to deal with. An interview on BBC put this on perfect display.
Two toddlers interrupted a live BBC interview on Friday morning by barging into their dad's office while he was on air.
Professor Robert E. Kelly was speaking to the BBC from South Korea on Friday discussing the ouster of the president and the violence that ensued when a small child made his way dancing into the room, obviously unconcerned about the interview. 
The BBC anchor took notice and alerted Kelly. Just as Kelly was trying to shoo the child away, another baby scooted into the room on a walker.
Kelly laughed and apologized repeatedly as a woman frantically dashed in to grab the kids. She later crawled back to shut the door.
Kelly was able to finish the interview, despite the sounds of a screaming child in the background.
(With inputs from AP)