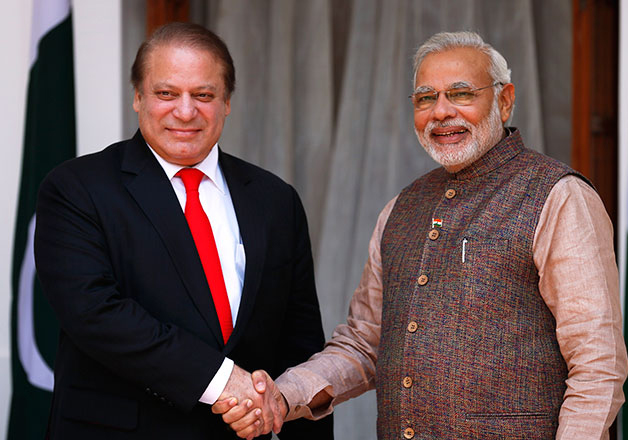 Amid the souring of ties between India and Pakistan following the deadly unrest in Kashmir, the United States today advocated 'direct' talks between the two neighbouring countries to reduce tension in the region.
"We strongly support all efforts between India and Pakistan that can contribute to a more stable and prosperous region, and that includes meetings at any level between Indian and Pakistani officials," State Department Deputy Spokesperson Mark C Toner told journalists on Monday.
He was responding to a question about tense India and Pakistan relations and a recent war of words over alleged human rights violations in Jammu and Kashmir, and Islamabad's support for terrorism.
Pakistan last week offered to hold Foreign Secretary level talks with India over the Kashmir dispute. India rejected the offer and said they were ready to talk but only on the cross-border terrorism.
Toner was asked that Pakistan on different occasions had sought a US role for mediation between the two countries and if Washington was ready to come forward as a mediator. But he hinted that there was no role for the US in India and Pakistan bilateral ties.
"Our longstanding position has always been that India and Pakistan stand to benefit from a normalization of relations and practical cooperation, and so we would be encouraged that India and Pakistan continue to engage in direct dialogue aimed at reducing tensions," New Delhi had said.
India and Pakistan have been engaged in a war of words over the statements by Islamabad on the situation in Kashmir which is witnessing unrest following the killing of Hizbul Mujahideen terrorist Burhan Wani last month.
Wani was described as a martyr by Pakistan, which has also tried to internationalise the Kashmir issue while India has been maintaining that Pakistan-sponsored terrorism in the Valley is the root cause of the turbulence.
With IANS Inputs