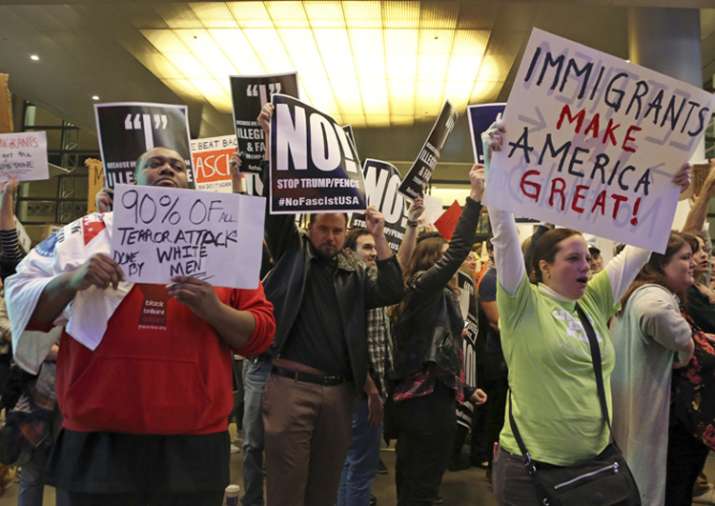 President Donald Trump's controversial immigration order against people from seven Muslim-majority countries today hit a roadblock as a US federal judge blocked part of the ban, ordering authorities to stop deporting refugees and other visa holders who have been detained. 
US District Judge Ann Donnelly in New York issued the emergency order after the American Civil Liberties Union (ACLU) filed a petition on behalf of two Iraqi men detained at the John F Kennedy International Airport as the immigration ban took effect triggering protests at major airports across the country. 
Judge Donnelly, who was appointed by former President Barack Obama, ordered that the government could not remove "individuals with refugee applications approved by US Citizenship and Immigration Services as part of the US Refugee Admissions Programme, holders of valid immigrant and non-immigrant visas, and other individuals from Iraq, Syria, Iran, Sudan, Libya, Somalia and Yemen legally authorised to enter the United States."
"Victory!!!!!!" the American Civil Liberties Union, whose lawyers sued the government to stop the executive order Trump signed yesterday, tweeted after court decision. 
"Our courts today worked as they should as bulwarks against government abuse or unconstitutional policies and orders."