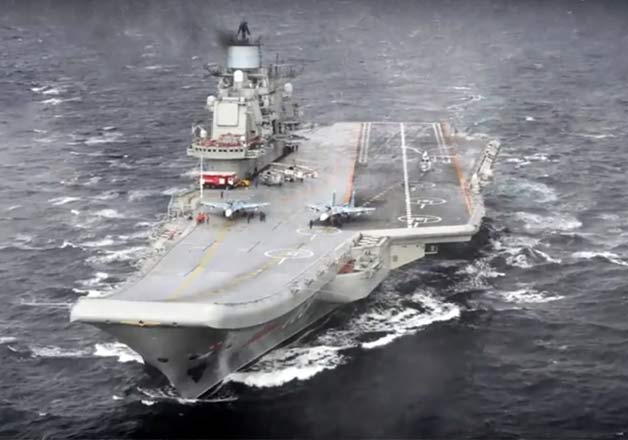 Russia today announced that it has begun a planned reduction of its military presence in war-torn Syria.
According to Associated Press, Moscow has started withdrawing its aircraft carrier and some other warships from the waters off the Syrian coast. 
"In accordance with the decision of the Supreme Commander of the Armed Forces of the Russian Federation, (President) Vladimir Putin, the Russian Defence Ministry is beginning to reduce its armed forces deployment in Syria," Army General Valery Gerasimov said.
Gerasimov said that Russia's naval fleet led by the Admiral Kuznetsov aircraft carrier, which has been operating in the Mediterranean off the Syrian coast, will be the first to leave.
The Russian President last month ordered a partial pullout of military forces from Syria after negotiating a ceasefire deal with Iran and Turkey. He said it offered an opportunity to end the six-year armed conflict in the Middle Eastern nation.
As the Russian military pulls out of Syria, Damascus reiterated its gratitude for Russia's help in the conflict.
"The support that the Russian Air Force offered was crucial for our victories, which paved the way for a ceasefire and created the conditions for launching a political settlement of the Syrian crisis," the chair of the general staff of the Syrian armed forces, Lt. General Ali Abdullah Ayyoub, said.
Moscow has been a key supporter of President Bashar Assad's government and forces in Syria's devastating civil war.