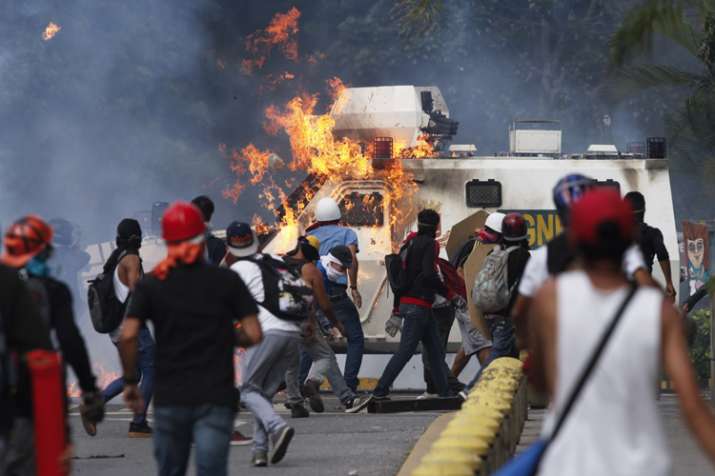 Female supporters of both the government and the opposition called for major protests here, continuing weeks of demonstrations that have left 37 dead since April 1, media reports said.
Followers of President Nicolas Maduro, mostly militants of the ruling United Socialist Party of Venezuela (PSUV), called for the march to be "for peace and life" and against "terrorism", Xinhua news agency reported on Saturday.
Women who support the opposition party Democratic Unity Roundtable (MUD), however, called to mobilize against the "repression" which they say has oppressed the country.
At 10 a.m. (local time) on Saturday, the opposition "March of the Women" began, being led by Lilian Tintori, wife of jailed opposition leader Leopoldo Lopez, according to TV station NTN 24.
These competing marches on Saturday will likely further stoke tension in Venezuela, as the opponents continue to hold Maduro responsible for the country's political, economic and social crisis.
However, Maduro's administration this week blamed the opposition for carrying out "terrorist acts" to destabilize the nation under the guise of "peaceful" marches. 
On Friday, the government confirmed the death of Hecder Lugo, 20, who was injured on Thursday during an opposition protest in the town of San Diego, Carabobo, bringing the total of deaths to 37 since large-scale protests broke out in early April.
According to the Minister of Interior, Justice and Peace, Nestor Reverol, at least 135 shops have been looted with security organisms having identified 45 criminal gangs "hired by the criminal right."