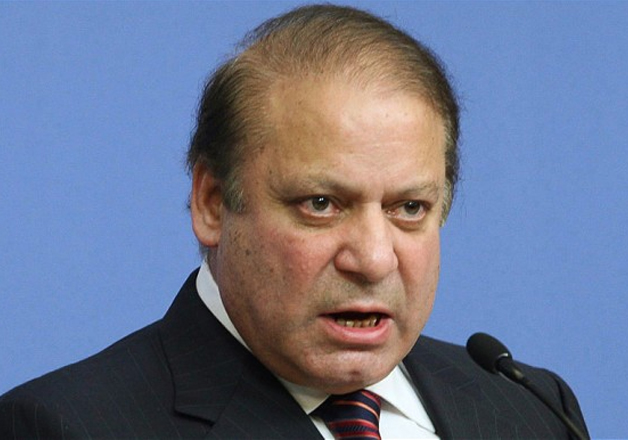 Undeterred by India's stern response for interfering into its internal matters, Pakistani Prime Minister Nawaz Sharif today once again vowed to raise the Kashmir issue at 'every international platform' and provide all sort of support to Kashmiris.
Terming Kashmir as 'unfinished agenda' of the United Nations, Sharif said that the people of Pakistan-occupied Kashmir (PoK) were "lucky as they enjoy full freedom" and vowed to support people of Kashmir.
"The issue of Kashmir is unfinished agenda of the UN and Pakistan would continue to support the people of Kashmir morally and diplomatically," he said.
"Right of self-determination is the basic right of the people of Kashmir under UN resolutions and we will raise this issue at every international platform," he added.
"Our hearts beat with those people...And we are standing shoulder-to-shoulder with them," he further said.
Sharif made the remarks while talking to newly elected lawmakers of PoK after his party Pakistan Muslim League-Nawaz (PML-N) won majority seats in July 21 elections to from the new government.
He directed the newly elected lawmakers to provide all sort of support to the people on the other side of the LoC.
Sharif said that the newly elected assembly should focus on improving health education and infrastructure in the region.
Meanwhile, violent protests have erupted all across PoK against the perceived rigging in the recently concluded Assembly elections in the state.
Angry residents have taken to the streets to register their protest and there are reports of the crowd burning tyres and damaging public property at many places including Muzaffarabad, Kotali, Chinari and Mirpur.
In the July 21 Assembly elections, PML-N swept the state with victories in a massive  32 out of 41 seats, capturing more than seventy five percent of the seats.