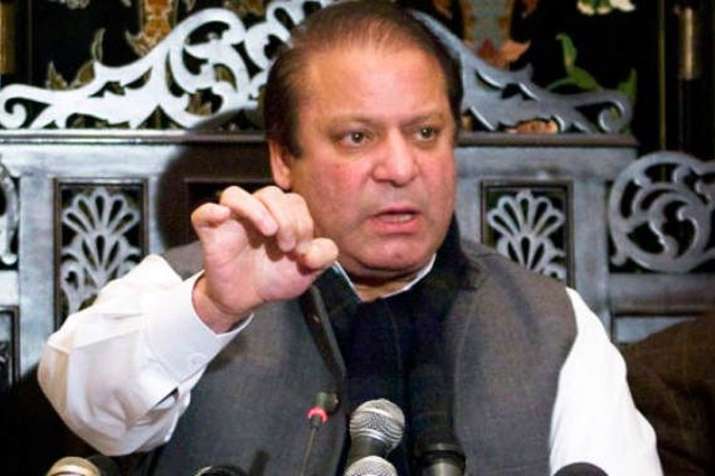 A mob tried to vandalise former Pakistan Prime Minister Nawaz Sharif's house in London earlier this week. The video of the incident has now gone viral in Pakistan. The video shows a group of people trying to force their entry into the Sharif residence located in Avenfield House while hurling abuses at the leader. 
The protesters attempted to break down the doors and even attacked the security guards when they tried to stop them from vandalising the property.  
As some of them gained access to the apartment, one protester threw a shopping cart at Aijaz Gul, a member of the Pakistan Muslim League-Nawaz's (PML-N) UK unit, reports said.
Soon after, the Metropolitan Police reached the site of the protest and dispersed the mob.
An investigation into the incident was underway but no arrests were made. The police said that legal action will be initiated over the destruction to private property.
The incident came following the Pakistan accountability court's sentencing of Sharif, his daughter Maryam Nawaz and son-in-law Captain Mohammad Safdar Awan (retd) in the Sharif family's purchase of the upscale property.
The British unit of the Pakistan Tehreek-e-Insaf (PTI) condemned the incident and said there was no truth in the accusation that the party's workers were behind the incident.
"We are not associated in any way with the attack on Hussain Nawaz's residence or the related protest," a PTI UK spokesperson stated, adding that the party demands action be taken against the suspects.
Watch: Nawaz Sharif's house attacked in London 
(With inputs from IANS)