Follow us on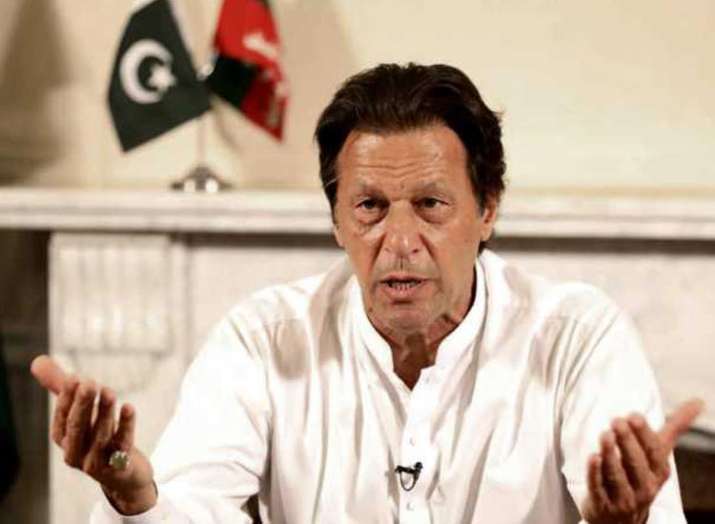 Pakistan Prime Minister Imran Khan believes that India has 'rebuffed' his peace talks offer as relationship between the two countries would be an election issue in 2019. Speaking at an event in Riyadh, Imran Khan said he would extend 'hand of friendship' to India after the 2019 Lok Sabha elections. 
"Peace with India would help the two countries to divert their resources towards human development instead of indulging in arms race," state-run Radio Pakistan quoted Imran Khan, as saying while speaking at the high-profile Future Investment Initiative forum in Riyadh.
Khan said he had extended a hand of friendship to India, which rebuffed the move.
After assuming power in August, Khan wrote to Prime Minister Narendra Modi suggesting a meeting between the two countries' foreign ministers on the margins of the UN General Assembly in September.
India accepted the proposal but, within hours of its acceptance, terrorists killed three policemen in Jammu and Kashmir, prompting New Delhi to cancel the foreign ministers' meeting on the sidelines of the UNGA.
"He (Khan) attributed this (cancellation) to anti-Pakistan rhetoric raking in votes in India," Pakistan's Express Tribune newspaper reported, citing the prime minister.
The ties between the two countries had strained after the terror attacks by Pakistan-based groups in 2016 and India's surgical strikes inside Pakistan-occupied Kashmir.
In his victory speech after the July elections, Khan expressed his willingness to improve Pakistan's ties with India and said that his government would like the leaders of the two sides to resolve all disputes, including the "core issue" of Kashmir, through talks. 
(With inputs from PTI)