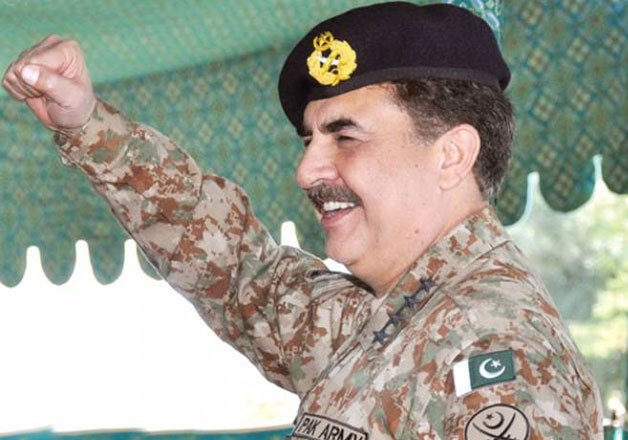 With tensions between India and Pakistan spiking after the Uri terror attack that left 18 jawans dead, a clearly flustered Pakistan has had to take to visible measures to reassure its people that it can match India in case of a strike by the 'enemy' State.
Hours after F-16 jets flew over Islamabad on Thursday night, reports said that Pakistan has now 'selected targets in India' for an immediate response if New Delhi strikes against the country.
Pakistani media reported that security forces have been asked to remain on high alert and they have already made an operational plan to give an appropriate response to the enemy if it carries out surgical strike to avenge Uri attack.
Citing defence sources, Daily Pakistan reported that "targets in war-mongering India have been selected in case of aggression or surgical strikes from the enemy".
"Pakistan is fully prepared to counter India. It is fully prepared to meet any military challenge from India. Our operational plan is ready, quid pro quo targets are finalised and forces have been dedicated," it quoted a defence source as saying.
"Whether it is a Cold Start or hot pursuit, we are ready. India is well aware of our capabilities and also knows the fact that despite the Pakistan Army's participation in internal security issues, a military balance is well maintained to meet any challenge from across the border," another source was quoted as saying.
According to The News, the defence sources have said that neither will any air space violation nor will any ground attack be tolerated. 
In case of surgical attacks from India, it said, Pakistan would immediately respond for which targets had already been set.
Pakistan's preparation comes in backdrop of reports that India was planning actions against Islamabad which range from surgical strikes to cross-border raids by Special Forces.
Reports of Indian forces crossing the LoC near Uri and neutralising at least 20 terrorists in an operation further flustered Pakistan. This was, however, denied by Army.
There have been other signals too that put Pakistan's fears into perspective. The civil authorities in Pakistan had declared a no-fly zone across some of its northern regions where Pakistan Air Force conducted combat exercises.
Pakistan PM Nawaz Sharif's numerous attempts to play the terror victim card have yielded no results with world leaders solidly backing India over its stand against terrorism. Sharif's Kashmir card too failed to find much favour at the United Nations.
Notably, on the eve of his address at the UN General Assembly, as Sharif went around 'Kashmir-mongering' in US, US lawmakers moved a Bill seeking to declare Pakistan as a terror state. India's strong response to Sharif's speech only took Pakistan's embarrassment from bad to worse.  
Four Pakistani terrorists launched attack on an Indian Army base in Uri on Sunday morning, killing 18 jawans. All four militants, believed to be from Pakistan-based Jaish-e-Mohammad were neutralised in retaliatory firing.