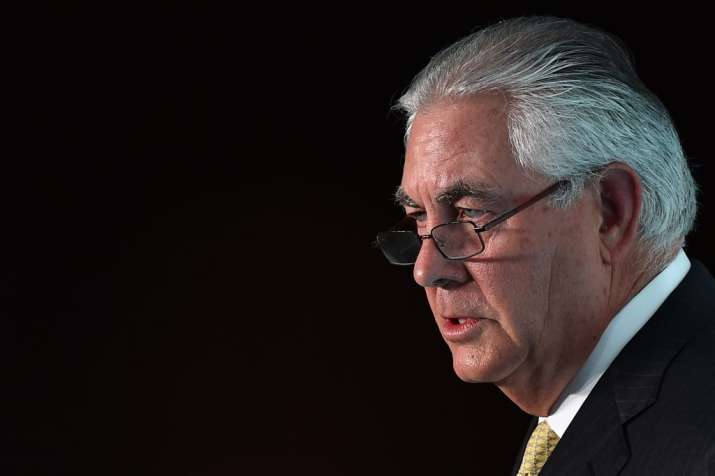 President-elect Donald Trump has decided to appoint Exxon Mobil CEO Rex Tillerson as his administration's Secretary of State.
According to a report in The New York Times, Trump transition team has confirmed that the President-elect has settled on Rex Tillerson as his Secretary of State.
The report says that by picking Tillerson, Donald Trump has dismissed bipartisan concerns that the Exxon Mobil CEO has a too-cosy relationship with the Russian President Vladimir V. Putin. 
Trump's decision to appoint Tillerson as Secretary of State runs the risk of facing a bruising confirmation fight in the Senate because both Republican and Democratic lawmakers have warned that Tillerson would face intense scrutiny over his two-decade relationship with Russia, which awarded him its Order of Friendship in 2013, and with Vladimir Putin.
Interestingly, Tillerson has no prior governmental or diplomatic experience. However, he has extensive experience dealing with world leaders and through his career at ExxonMobil, where he is due to retire next year at the age of 65.
According to some media reports, Tillerson is likely to be aided by former UN Ambassador John Bolton as Deputy Secretary Of State. 
According to Tillerson's corporate biography, he first joined Exxon in 1975 and went on to become the president and director of the company in 2004. After two years, he was named CEO of the company.
As Exxon CEO, Tillerson worked to oversee the company's operations in Russia and the Caspian Sea. He was awarded the Order of Friendship by Russian President Vladimir Putin. 
When the United States imposed sanctions on Russia following the country's annexation of Crimea in 2013,  ExxonMobil under Tillerson 's leadership had opposed the sanctions.