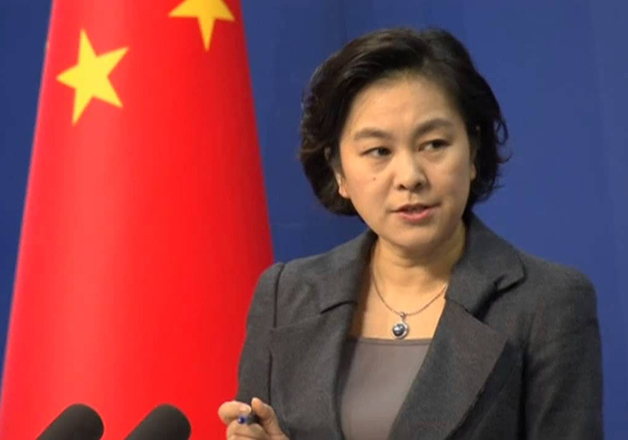 China on Tuesday downplayed the crucial Indo-US logistics defence pact as 'normal cooperation'.
"We have noted relevant report. Hope that this cooperation between India and US would work to promote stability and development of the region," Chinese Foreign Ministry spokesperson Hua Chunying said.
"For such normal cooperation between the two sides we are glad to see it happen," the spokesperson added.
India and the United States have signed a key logistics agreement that will enable forces of both the countries to use each other's bases for repair and replenishment of supplies. US Defence Secretary Ash Carter told reporters at the Pentagon last night that he and Defence Minister Manohar Parrikar formally signed the Logistics Exchange Memorandum of Agreement, (LEMOA).
However, an editorial by state-run Global Times, which was written ahead of the signing of the logistics agreement in Washington, said India may loose strategic independence if it leans towards the US.
"This is undoubtedly a leap forward in US-India military cooperation. US media highly applauded this deal, with Forbes hailing it as a 'war pact' and believing that India is shifting away from Russia, its Cold War ally, toward a new alliance with the US," said the editorial by the Global Times, published by the ruling Communist Party run People's Daily group of publications.
"If India hastily joins the US alliance system, it may irritate China, Pakistan or even Russia. It may not make India feel safer, but will bring strategic troubles to itself and make itself a centre of geopolitical rivalries in Asia," it said.
"India holds dear its independence and sovereignty after squeezing out of the UK's colonialism. It views itself as a major power and is developing on the wave of the emerging countries," the editorial said.
While India has adopted a prudent attitude so far refraining from joining US alliance, some defence analysts expressed worries that India may lose strategic independence and warned that the pact may render New Delhi a "follower" of Washington, it said.
Meanwhile, an article in the Global Times said Prime Minister Narendra Modi had "lost patience and switched to the expected hardline tone of hostility".
Referring to Modi's comments on Balochistan for the first time, the article said he is raising it to divert attention from the tense situation prevailing in Kashmir.
"After reluctant attempts to revitalise Indo-Pak relations, Narendra Modi, now in his third year as Indian Prime Minister, has lost patience and switched to the expected hardline tone of hostility," it said.
With PTI Inputs