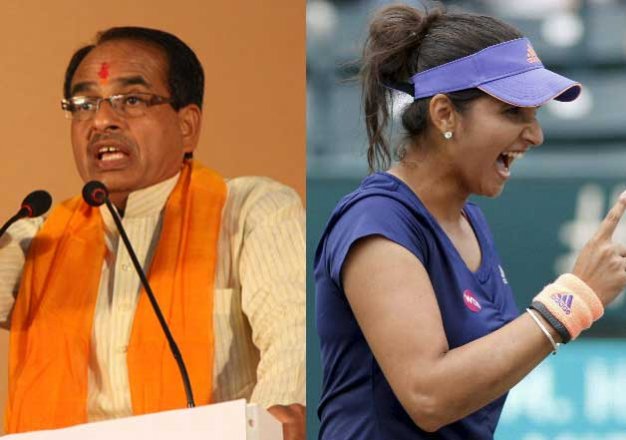 New Delhi/Kolkata/Bhopal:
Amid mounting outrage over the Vyapam deaths, Opposition today sharpened its attack on Madhya Pradesh Chief Minister
Shivraj Singh Chouhan
, demanding his sacking over "cold-blooded murders" but BJP backed its beleagured leader and disfavoured the state ordering a CBI probe.
Congress, the Left and AAP also brought in Prime Minister Narendra Modi in the line of fire, questioning his silence on the "sordid affair".
Tashkent: On his first visit to Central Asian countries, Prime Minister Narendra Modi today held talks with Uzbek President Islam Karimov on key bilateral and regional issues including the situation in Afghanistan as the two countries inked three pacts to boost cooperation between their foreign offices and in the field of culture and tourism.  
Modi, who arrived here in the Uzbek capital on the first leg of his eight-day visit to Central Asia and Russia, was received at the airport by his counterpart Shavkat Miromonovich Mirziyoyev and was accorded a ceremonial welcome.  
New Delhi: With Greeks' rejection of rescue package from creditors spooking markets, the government on Monday asserted that India is well insulated from the crisis but rupee may be affected due to the outward flight of investment.
"This is a drama which is going to play out for sometime. We are well protected in at least three ways. Our macro- economic situation is much more stable. We have (forex) reserves. We are an economy which is still a very attractive investment destination. So I think we are relatively well insulated," Chief Economic Advisor Arvind Subramanian told reporters here today.
Pune:  Noted actor Pallavi Joshi has resigned as member of the Film and Television Institute of India (FTII) Society, pledging support to the agitation by the students demanding removal of mini screen actor Gajendra Chauhan as chairman of the institute.
"There is no point in continuing as member of the FTII Society if the students with whom I wanted to interact as future prospects of the film industry, are unhappy," Joshi told PTI here today.
Wimbledon: The Indo-Swiss tennis combine of Sania Mirza and Martina Hingis came out with a clinical performance to enter the women's doubles quarterfinals of Wimbledon here on Monday.
The top seeds needed only an hour and seven minutes to win 6-4, 6-3 in a third round tie against Spanish 16th seeds Anabel Medina Garrigues and Arantxa Parra Santonja on Court 6 of the grass courts of the All-England Club.