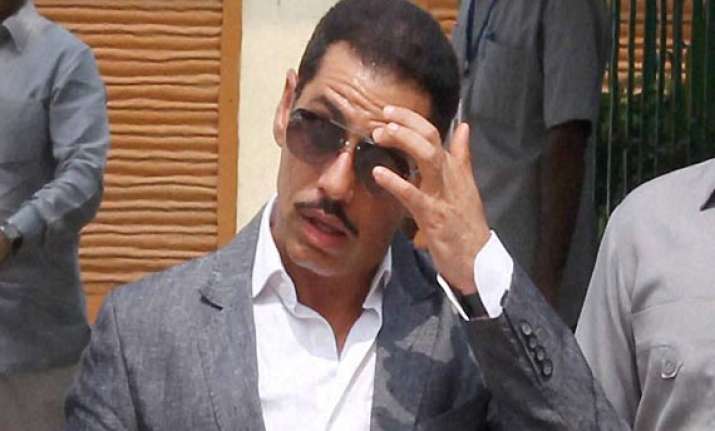 New Delhi: The Supreme Court on Monday refused to entertain a PIL seeking CBI probe into licences granted to several real estate developers, including the one with which Robert Vadra is associated, for developing colonies in Haryana.
The apex court pulled up the petitioner for targeting only Vadra while the names of other persons who were also granted licences were not mentioned in the petition, saying it was done for "cheap publicity".
"Why you chose only one person? Let us clarify that in the name of PIL we are not going to sully the name of a particular person. Merely because he is related to a political family, you cannot call him a sinner," a bench of justices H L Dattu and Ranjan Gogoi said.
The bench also questioned advocate M L Sharma, who filed the petition, on other prayers of his plea in which he pleaded to quash a decision of the state government.
The bench while appreciating Sharma's work in recent past on various issues said that he should focus on good work instead of indulging in publicity.