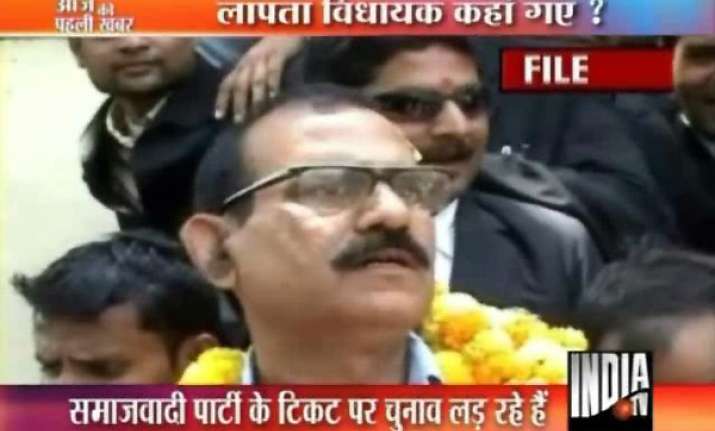 Bhadohi, UP, Jan 18: Vijay Mishra, Samajwadi Party MLA from Gyanpur, and also the contestant on party ticket this time, is missing in judicial custody, his wife alleged.

Mishra's wife Ramlali Mishra said, her husband was brought from Meerut Jail to be produced before Allahabad court and was to be taken to Naini jail, but he hasn't reached the jail.

The MLA's wife alleged that some government and police officials were out to target her husband, to prevent him from contesting polls.

The MLA was last seen in a police van on Kanpur Road, and lawyers following the van were asked by police to leave the place.

Naini jail officials said the MLA was yet to arrive.