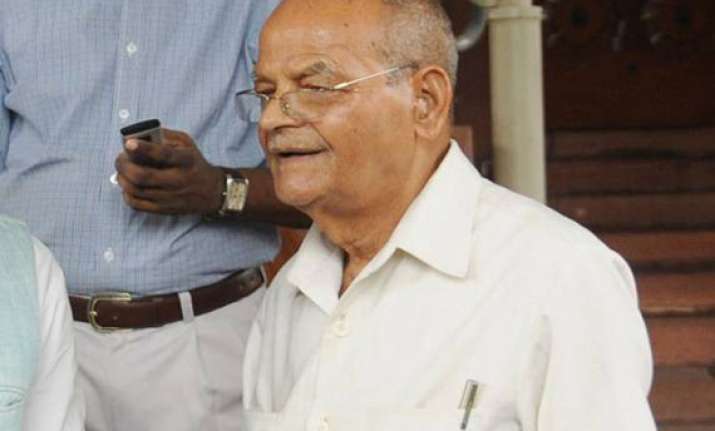 New Delhi, Jan 15 : The bail pleas of former Union Minister Sukh Ram, whose interim bail is expiring on January 16 in a 1993 telecom scam, and two others will be taken up in the Supreme Court tomorrow.

A bench headed by Justice P Sathasivam, would also hear the bail plea of the veteran politician's co-accused former bureaucrat Runu Ghosh and Hyderabad-based businessman P Rama Rao.

The bench had on January 9 granted interim bail to Sukh Ram, who had surrendered before a trial court to serve his three-year sentence in the scam case.

Ghosh and Rao too were granted interim bail by the apex court till January 16.

Earlier on December 21 last year, the Delhi High Court had upheld the lower court's 2002 judgement holding Sukh Ram, Ghosh and Rao guilty of being part of a criminal conspiracy to defraud the state exchequer by awarding a telecom equipment supply contract to Hyderabad's Advanced Radio Masts which had supplied inferior goods at a higher rate to the DoT. 

Sukh Ram was Telecom Minister between January 18, 1993 and May 16, 1996, in the then Narasimha Rao government. 
The CBI had filed the chargesheet in March 1997, accusing Sukh Ram and Ghosh of entering into a criminal conspiracy with Rao.

Subsequent to the registration of various cases, the CBI,in 1996, had seized Rs 3.6 crore in cash which was concealed in bags and suitcases from Sukh Ram's residence.