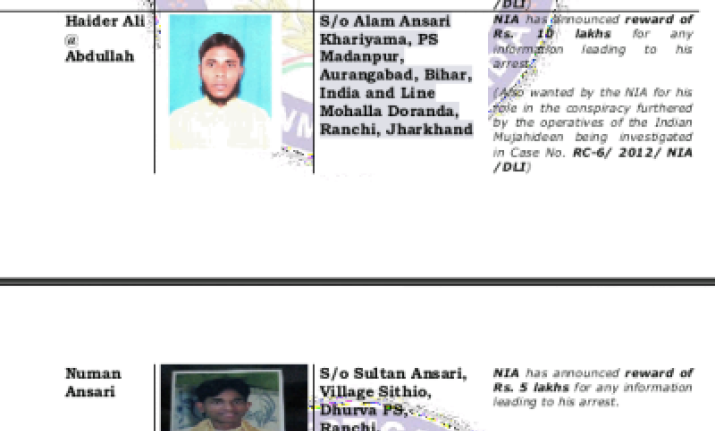 New Delhi: A conspiracy had been hatched to harm Prime Minister-elect Narendra Modi, the NIA claimed today, saying it has cracked last year's Patna serial blasts case with the arrest of four persons including a juvenile allegedly having association with banned terror groups like SIMI and Indian Mujhaideen.
Terming it as a "big success", NIA Director General Sharad Kumar told reporters at a hurriedly called press conference here that "definitely the conspiracy among these people was to harm Modiji.
The people whom we have arrested earlier in the Patna blast case had said that they had recced Modi's rallies and went there to see how to get near him.  
Kumar said that the team had carried out dry runs at four places—Akbarpur, Kanpur (Uttar Pradesh), Delhi and Patna.  
But finding it very difficult in view of Modi's security, they planted bombs at the Patna rally out one of which was placed barely 100 metres from the dais, NIA officials said.