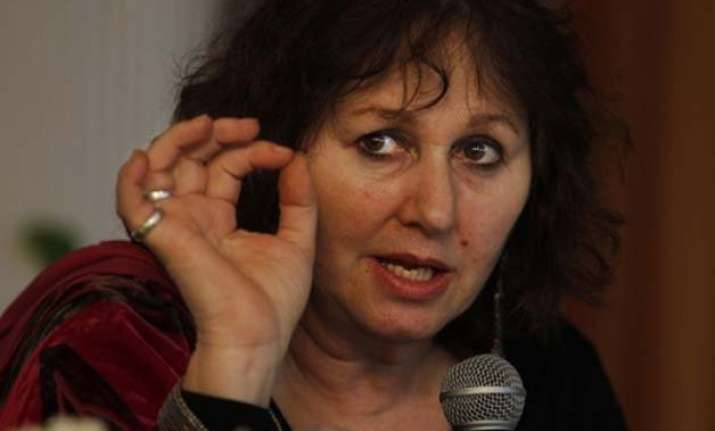 New Delhi: Nirbhaya documentary maker Leslee Udwin has made an appeal to Prime Minister Narendra Modi to watch the film titled 'India's Daughter' and not let the issue get out of hand.
While describing government's decision to ban the telecast of the film as 'highly irresponsibly', she said that her film has nothing to defame India but that the world would point fingers at India for censoring the film.
"I urge Prime Minister to deal with this unceremonious silencing of the film... I came here because India had led the world by the example in the unprecedented," she told NDTV yesterday.
ALSO READ: BBC telecasts controversial Nirbhaya documentary
"I came to India with best of motive and love... I am deeply saddened by attempts to silence film and to derail an impassioned plea for gender quality. India is a democracy, but sadly this is flouting of a basic right t freedom of speech. Men don't just rape in India, they rape globally," she added.
She also appealed people to see the film before making any judgements.
"This was an opportunity to India show the world how much has changed since December 16. It is a counter-productive move. Whoever is behind this please see the film and them come to a conclusion," she further said.
Furthermore, the lady, who is best known for co-producing East is East -- a film capturing the life of immigrants from the subcontinent in London, rubbished the reports suggesting the crew had violated permission terms or prison norms to shoot the film.
The interview of Mukesh Singh, one of convicts of Nirbhaya gang-rape case that took place on December 16, 2012, by the British filmmaker created furore in India with Home Minister Rajnath Singh intervening and then Delhi Police registering an FIR in the shooting of the interview.
The police registered the case under Section 509 (outraging the modesty of women) and Section 504 (intentional insult to provoke breach of trust) of the Indian Penal Code (IPC).
The BBC had decided to show telecast the documentary on March 8, coinciding with International Women's Day, but suddenly decided to advance its timing and telecasted it yesterday night in United Kingdom. The broadcaster said that the film was fully complied with BBC's editorial guidelines.